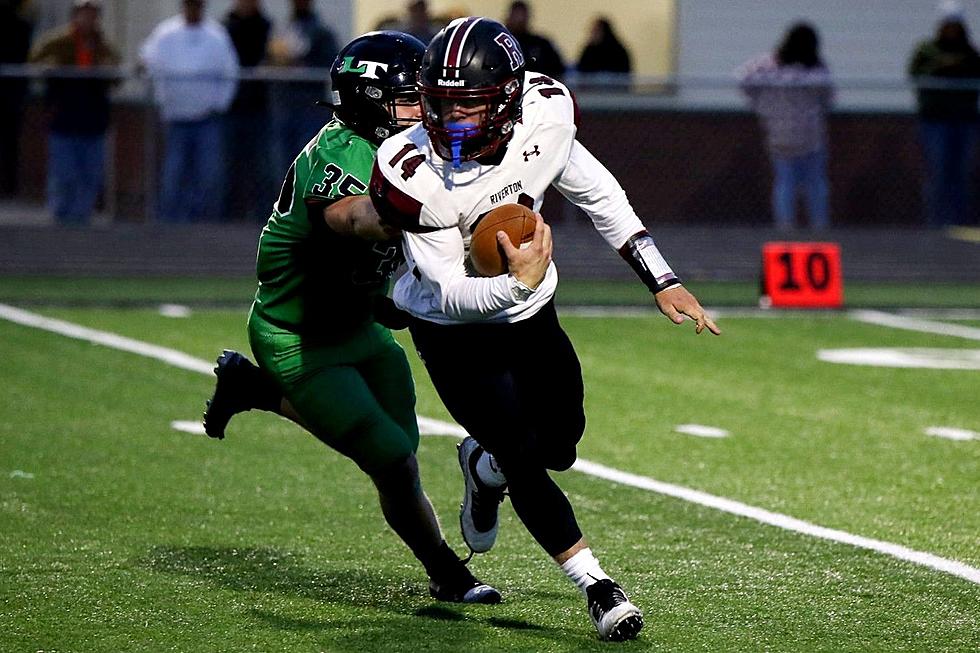 Lander Wins the Battle of Fremont County over Riverton
Riverton High School
The annual rivalry game between Lander and Riverton, which began in 1922 is always spirited and hard-fought and the 2021 edition was no different. Scoring was tough to come by but Lander succeeded in finding the end zone twice in the contest along with a field goal. The Tigers received a touchdown run from Gabe Harris and a touchdown pass from Brenon Stauffenberg to Tisso Guina.
Riverton only found the promised land once on a touchdown connection from Nathan Hutchinson to Tanner Johnson. Lander's defense did the rest en route to a 17-7 win.
Lander is 2-4 on the year and 1-2 in 3A conference play and broke a 4 game losing streak on Friday night. The Tigers are scheduled to play Rawlins this week. Riverton is still looking for the first win of the season after 7 games, but this was their closest loss since the 3rd game of the year. The Wolverines will travel to Worland on Friday.
We do have some great photos of the Riverton-Lander game thanks to the folks at Riverton High school. Those pics are in our gallery so take a look!
Riverton Vs. Lander Football 10-8-21
Riverton Vs. Lander Football 10-8-21
Pictures of the Stunning Popo Agie Wilderness Area in Wyoming
The Popo Agie Wilderness area is part of the Shoshone National Forest and is located in the mountains outside of Lander, Wyoming. The trail shown in this picture is closed to motor vehicles, the only way to see these sites is to ride in on horseback or hike in.