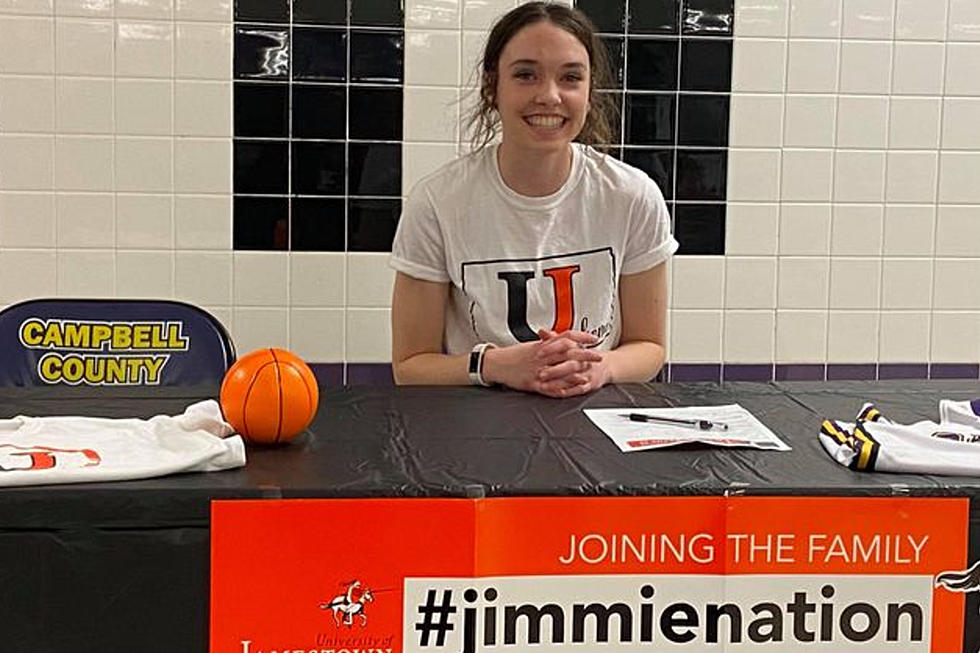 Milliron Will Continue Her Basketball Career at Jamestown
Courtesy: Chris Milliron
Campbell County senior Shaelea Milliron has signed to play basketball at the University of Jamestown in Jamestown, ND.
Milliron was a two-time all-conference selection in the 4A East Conference and was all-state in the 2019-2020 season.
As a senior, she averaged a team-best 9.6 points and 1.9 steals per game. Milliron added 3.1 rebounds and 2.6 assists per contest. She shot 39 percent from the floor and 17 percent from beyond the arc.
Milliron helped Campbell County to a 9-9 record during the 2020-2021 season. The Camels finished second in the 4A Northeast Quadrant with a 4-2 mark.
As a junior, she averaged 11 points, 4.9 rebounds, and two assists per contest.
Milliron is also a three-year letter winner in volleyball and also plays soccer at Campbell County High School.
The Jamestown Jimmies play at the NAIA level of collegiate athletics. They are part of the Great Plains Athletic Conference. Milliron will be coached by Thad Sankey. The Jimmies finished the 2021 season with a 15-11 overall record. They were 12-10 in conference play.
LOOK: The most popular biblical baby names