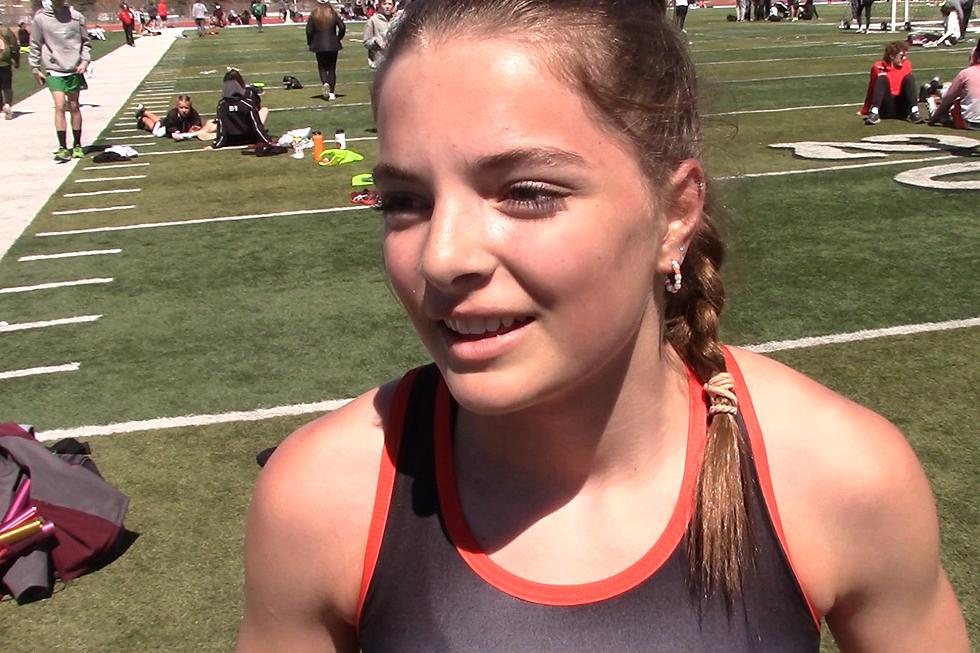 Natrona's Ally Wheeler Looking Aiming for Strong Track Season
Ally Wheeler-Natrona County High School
Natrona sophomore Ally Wheeler certainly has accomplished a lot in her short prep career and that includes winning the Nordic Ski state championship in the classic and freestyle races earlier this year. She had an opportunity to race in an elite Nordic event in Finland so that was a memorable experience.
Wheeler is now competing in track and field and won the 3200-meter race in Friday's Cheyenne East track meet with a time of 12.05.9. She took 3rd in the 1600 meters in 5.40.38 which isn't bad considering that it was her first outdoor meet of the season. A year ago at the 4A State Track and Field Meet, she placed 6th in the 3200 meters and 13th in 1600. Wheeler also took 6th at the 4A State Cross County Meet.
We caught up with Wheeler at the Okie Blanchard meet in Cheyenne for her thought on track meet #1 of the season.