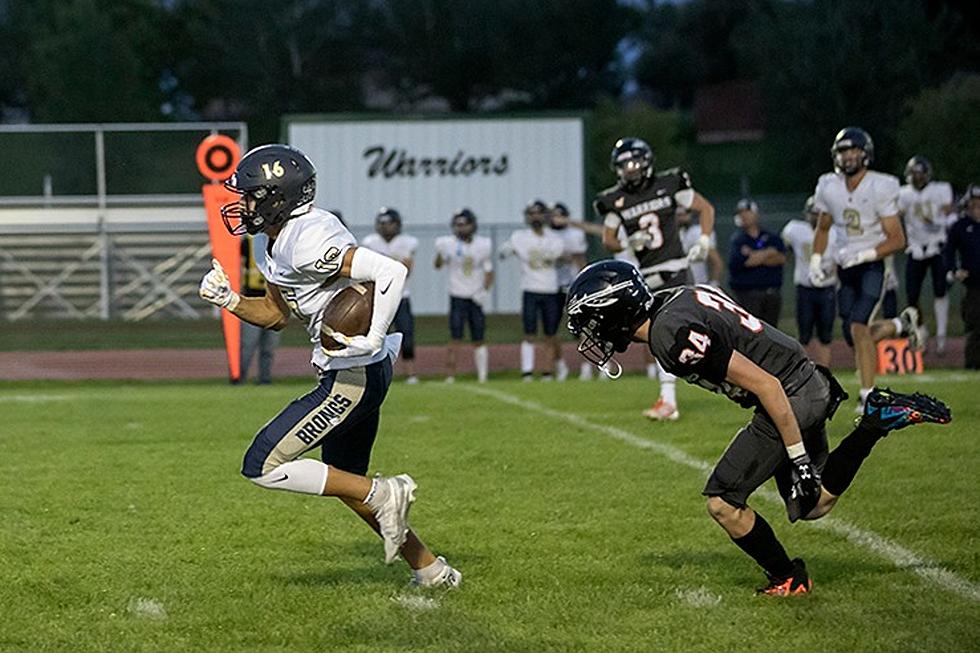 PhotoFest: Cody Looks Sharp in Big 3A Win Over Worland
Photo Courtesy: James Yule
Cody is a retooled football team from a year ago and they haven't missed a beat so far this season. They have rung 56 points in their week zero and week one match-ups and beat Worland on the road on Friday 64-7.
Cody scored practically at will starting with a touchdown pass from Maddax Ball to Troy Schroeder that covered  24 yards. Worland did answer with a TD of their own with Mason Decker finding Will Slagle for 26 yards to even the game at 7. Cody put the pedal to the metal after that with Grady McCarten getting into the end zone from the doorstep to make it 14-7.
Maddax Ball threw a touchdown ball to Jacob Ball that went for 44 yards and with the successful two-point try, the Broncs led 22-7. That 2nd quarter was certainly eventful from Cody's point of view as Conner Moss went 17 yards to the end zone, plus a blocked punt for a TD, recovered by Warren Sorenson and then Owen Peterson ran it in from 5 yards out. By that time, the Broncs led by 43 points.
Cody now will host a good Buffalo team on Friday night so that's an interesting match-up in the 3A ranks. Worland has absorbed two big defeats in a row and will try and turn things around at Green River on Friday.
Check out some first-class photos from James Yule from that Cody-Worland game in our gallery below. Enjoy!