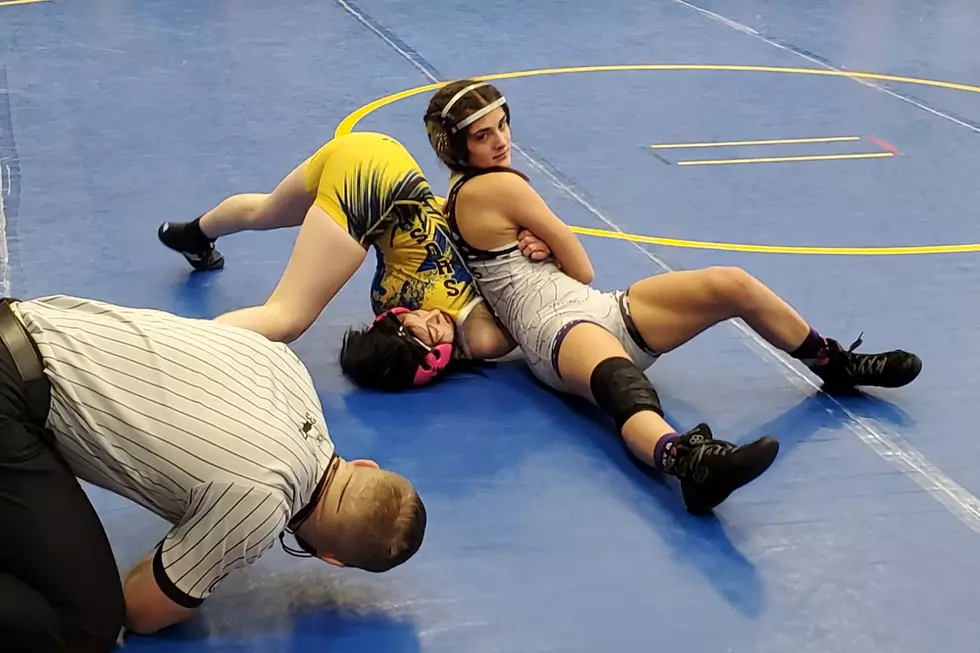 PhotoFest! Shoshoni Wrangler Wrestling Duals
Photo Courtesy: Frank Gambino
The wrestling season is moving right along and Shoshoni was the site of the Wrangler Duals on Saturday. Joining Shoshoni was Wind River, Wyoming Indian, Big Piney, Saratoga, Greybull-Riverside, Worland, Lovell, and Rocky Mountain.
The boys and girls certainly got a lot of work in and just about every athlete had something they could on to get better. There are plenty of duals and big tournaments to come before regionals and the state tournament.
We have some photos to share from the proceedings on Saturday in Shoshoni. They can be found in our gallery below. Enjoy!
Shoshoni Wrangler Wrestling Duals
Shoshoni Wrangler Wrestling Duals