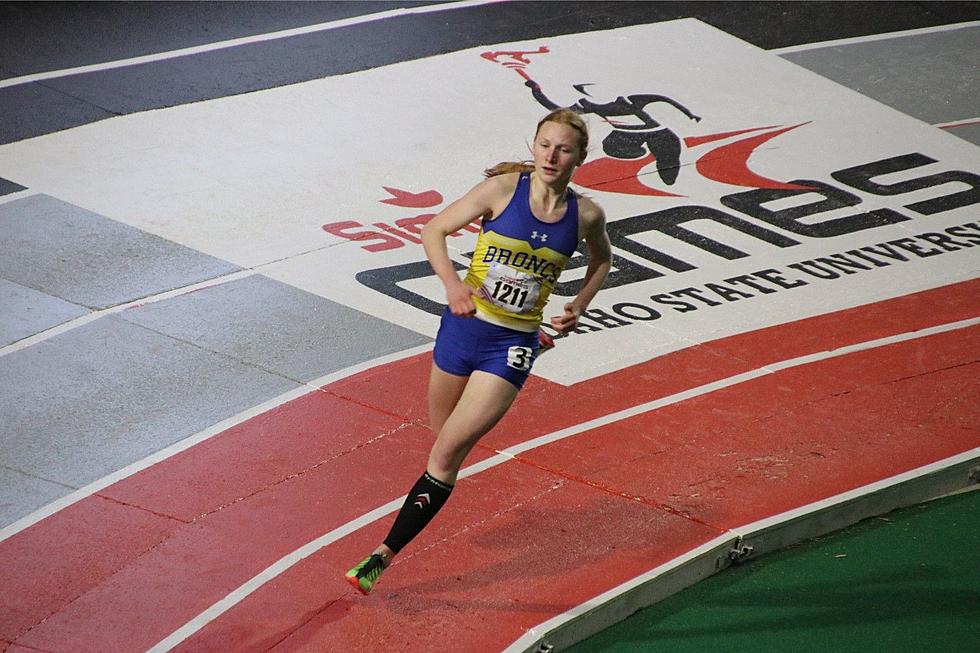 PhotoFest! Simplot Games Indoor Track Meet
Photo Courtesy: Shannon Dutcher
The 43rd annual Simplot Games were held over the weekend at Idaho State University in Pocatello and this is one the premier high school indoor track meets in the nation.
It's also the first time that the meet has been held since 2020 due to COVID and the Wyoming contingent certainly held their own in a meet that had 2000 athletes.
On the girls' side, Addie Pendergast of Sheridan won the 400-meter run in 56.83. Cheyenne Central's Sydney Morrell took the top of the podium in the 1600-meters at 4.58.28. Sheridan's Nora Butler placed first in the shot put at 41-6.5, and the Cheyenne East 4x800 relay team of Sydni Sawyer, Ynes, Ronnau, Emma Smith, and Mikaila Trujillo placed first in a very crowded field.
Also in the ladies' competition, Natrona's Sage Gustafson took 14th in the 60-meter dash, Eva Nitschke of Rawlins placed 5th in the 60 hurdles, Aubry Dewine of Campbell County was 15th in the 200, Cody's Ava Nelson placed 3rd in the 800 meters, Talia Morris of Cheyenne East was 4th in the long jump, Central's Brinkley Lewis was 10th in the pole vault, Natrona's Mackenzie Bradach was 7th in the triple jump. Natrona placed 5th in the 4x200 relay and 7th in the sprint medley with Cheyenne Central taking 7th in the 4x400.
The Wyoming boys' crew had one champion. That was Colby Jenks from Pinedale who won the 800 in 1.53.55. Also on the boys' side of the Simplot meet, Lander's Gage Gose took 2nd in the 60-meter hurdles, Brendan Flock of Torrington placed 7th in the 200, Natrona's Jackson Dutcher was 7th in the 1600-meters, Mountain View's Owen Burnett took 6th in the 3200, NC's Seth Wilson was 5th in the long jump and his teammate Kaiden Lee was 2nd in the high jump. Maddix Holmes of Rock Springs was 3rd in the pole vault, and Cheyenne Central's Auggie Lane took 9th in the shot put. Natrona was the 3rd place finisher in the 4x800 relay, with Evanston taking 8th in both the 4x200 and the 4x400.
We have some photos from Pocatello to share with you, compliments of Shannon Dutcher and they can be found in our gallery below. Enjoy!
2023 Simplot Games Indoor Track Meet
2023 Simplot Games Indoor Track Meet