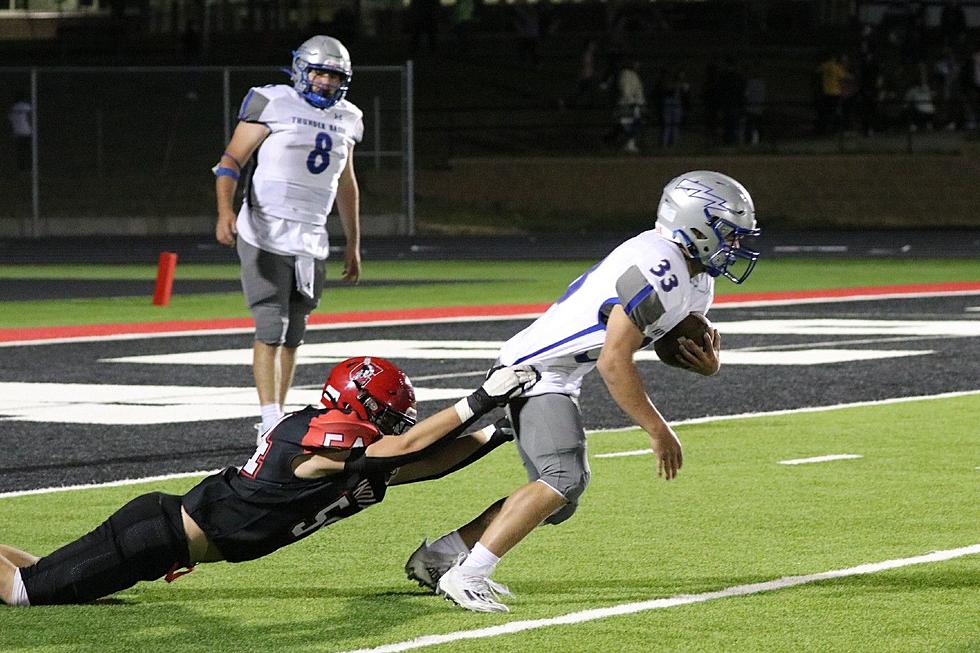 PhotoFest: Thunder Basin Downs Cheyenne Central in 4A Football
Photo Courtesy: Cindi Lindsey
Thunder Basin had a lot to prove after a huge loss to Cheyenne East 52-7 and returned to Cheyenne to meet Central on Friday night. The Thunder Basin defensive unit did a terrific job against the Central running game and posted a 20-0 win at Riske Field.
After a scoreless first quarter, the Bolts got a 34-yard field goal from Quinn Kalpin and followed that with a 56-yard touchdown connection from quarterback Alonso Aguilar to Landon Scalise to bump the lead to 10-0.
Both teams could not find the end zone in the 3rd quarter but in the 4th, Thunder Basin added to their margin with an 11-yard run for a TD from PJ Hatzenbuhler and another field goal from Kalpin. The defense did the rest.
The Bolts at 3-1 will have a huge home game this Friday hosting defending 4A champion Sheridan on Friday night. The Indians are 1-3 and will be at home on Friday to take on Laramie.
We have a few photos to share with you from that Thunder Basin-Central game, compliments of Cindi Lindsey. You can find them in our gallery below. Enjoy!
Thunder Basin-Cheyenne Central Football
Thunder Basin-Cheyenne Central Football