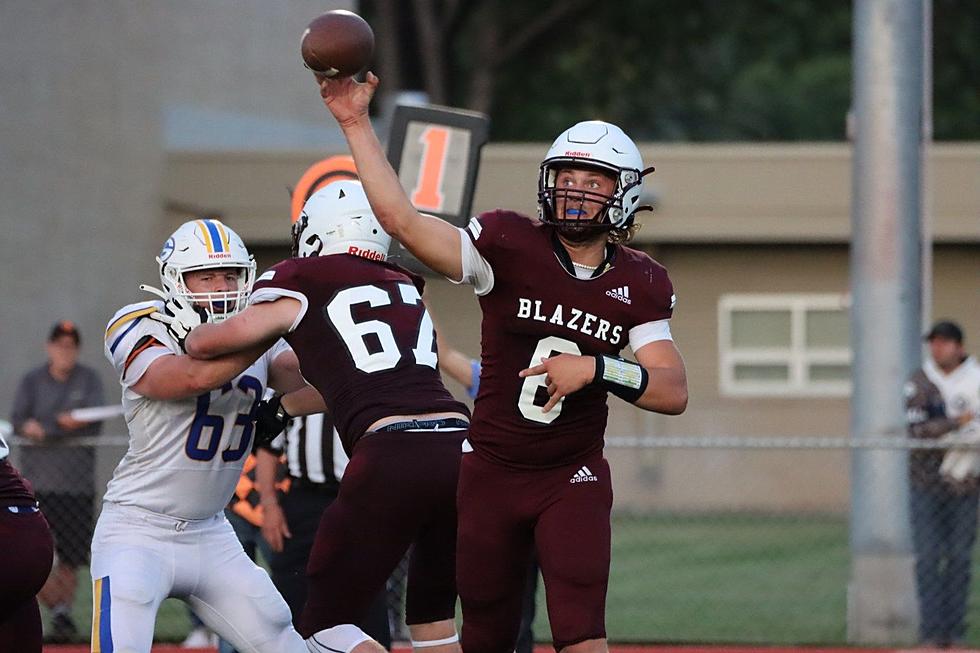 Photofest! Torrington Loses Week Zero Game to Gering
Photo Courtesy: Erin Hager
Torrington is looking to rebound from a 3-6 season in 2022 and will certainly have things to straighten out after a 20-0 home loss to Gering, Nebraska in their week zero game. The Blazers have some talent it's just a matter of putting it all together. Lineman Ty Bennick is a returning all-state player and Bryce Hager was all-conference a year ago.
Gering scored 17 points in the 2nd quarter and 3 more in the 4th quarter to win this one with quarterback Rece Knight throwing a pair of touchdown passes and an interception. He rang up 140 all-purpose yards in the game.
Torrington will be on the road at Mitchell, Nebraska this week and Mitchell posted a 55-24 win over Wheatland last week. We do have a series of pics from that game at Wiseman Field on Friday and they are available in the gallery below. Enjoy!
Torrington-Gering Football
Torrington-Gering Football