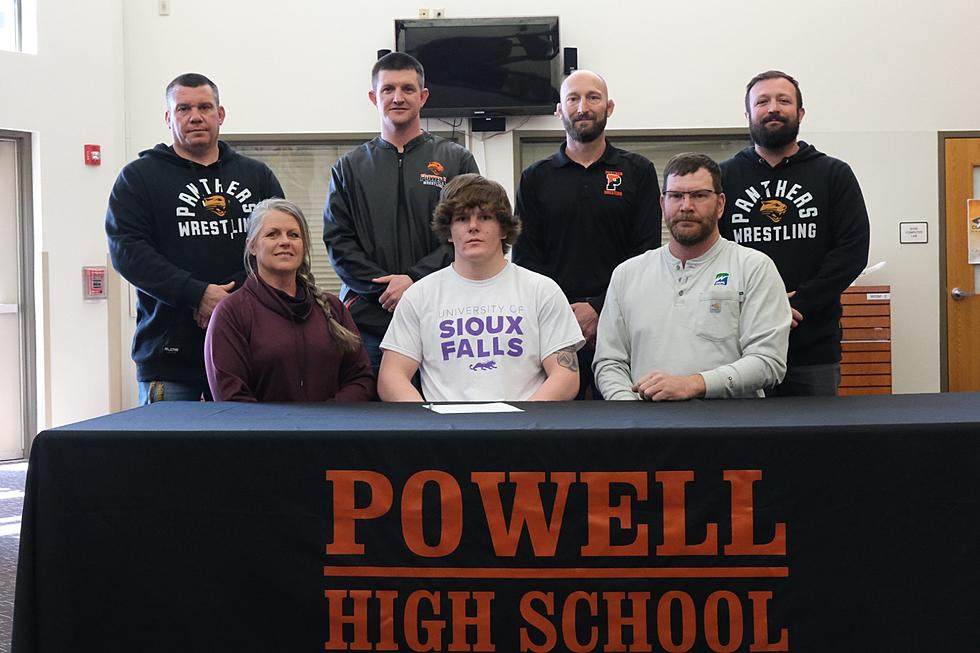 Powell's Stetson Davis Commits to Sioux Falls for Wrestling
Photo Courtesy: Seth Romsa-Powell Tribune
It's been quite a year for Powell wrestler Stetson Davis capped by signing a letter of intent with the University of Sioux Falls in South Dakota. Davis won the prestigious Ron Thon tournament in Riverton at 220 and turned around to win the 3A State Championship at that weight in Casper. Davis defeated Cody's Jace Grant 4-2 in a hard-fought match to reach the top of the podium and finished the year 41-2.
He also qualified for the State Tournament in his junior year going 2-2 at 170 pounds and went 33-13 for the season. Davis made the State Tournament in his sophomore year as well at 170 going 2-2 and wrapped up the season 20-18. He wrestled in the big Iowa Duals in April with 4 wins and 2 losses and previously competed in the Junior Nationals in Fargo.
Sioux Falls is competing at the Division II level and is resurrecting their wrestling program after it was cut in 2011.
Boys State Wrestling-Championship Round
Boys State Wrestling-Championship Round