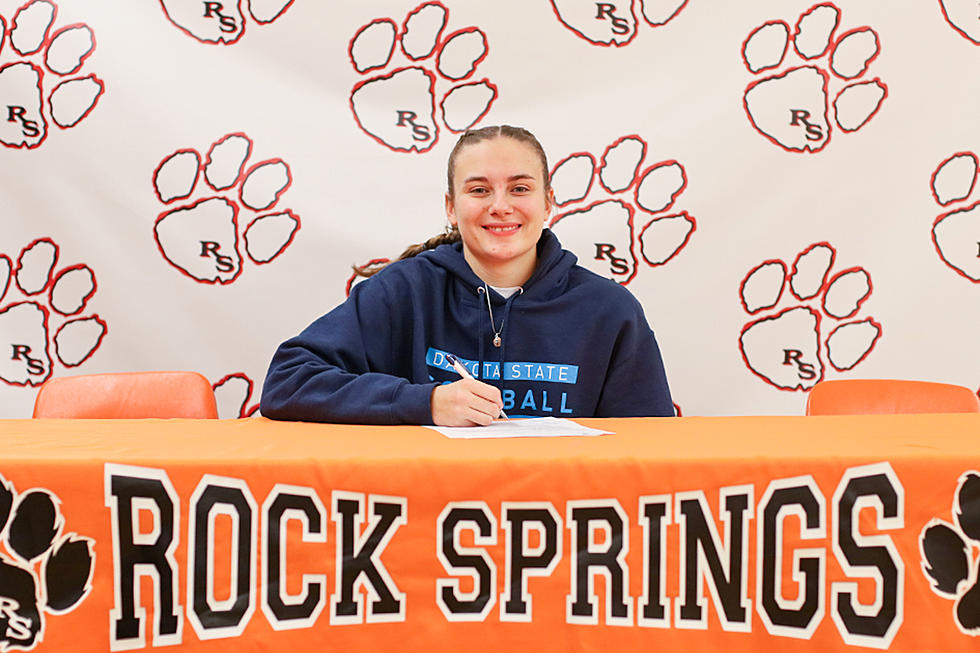 Rock Springs' Kiley Walker Sees Softball Dream Come True
Courtesy: Brayden Flack, SweetwaterNOW
Pursuing a passion, Kiley Walker from Rock Springs has signed to play softball in college at Dakota State University.
Walker becomes the first player from Rock Springs High School to join a collegiate program since the sport was sanctioned at the high school level in Wyoming. She still has her senior season to play this coming spring of 2022.
As a junior, Walker had a batting average of .545 over 15 games. She finished the 2020 season with 24 hits, which included seven extra-base hits. Walker drove in 18 runs and scored 14 runs last season.
Walker told Sweetwater Now, "I'm so excited. I can remember being five and thinking how cool it would be to play softball in college."
She plays as a middle infielder and catcher for the Tigers and will do the same in college. On defense at RSHS, Walker caught 63.1 innings last season and threw out eight runners. She committed only six errors across 124 total chances on defense.
Walker plans to study the exercise science program and go into occupational therapy or become an athletic trainer.
Dakota State University is in Madison, SD. The Trojans compete at the NAIA level of college athletics. DSU is also part of the North Star Athletic Association.
Walker also plays for the Rock Springs Storm softball program outside of the high school season.
This article used information from a story by Brayden Flack courtesy of SweetwaterNOW.
History at the Bottom of Wyoming's Yellowstone Lake