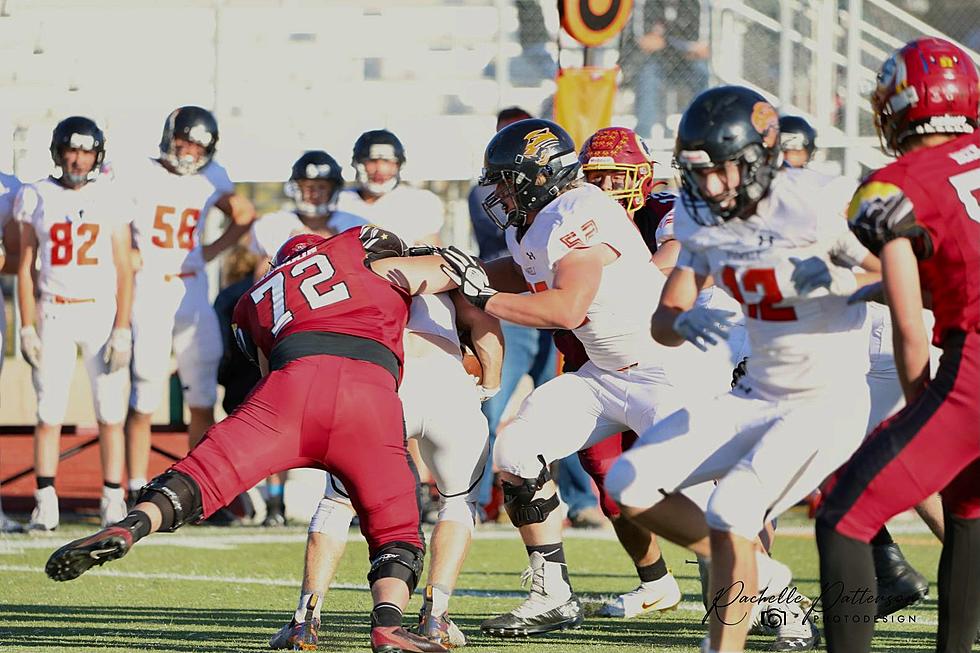 Star Valley Evens Record at 3-3 with a Victory Over Powell
Rachelle Patterson Townsquare Media
In the rugged 3A West, it seems that anybody can beat anybody on any given Friday. Star Valley held serve at home on Friday as they posted a 29-13 win over Powell in Afton to get to 3-3 overall and 1-1 in conference play.
In the opening quarter, Star Valley got on the board thanks to a 23 yard TD pass from Taft McClure to Winston Green to give the Braves a 7-0 lead. Star Valley followed that up with a 2nd quarter safety and a 79-yard touchdown catch by Green to up the lead to 16-0. Powell returned the favor as Isaac Whitlock returned a kickoff nearly the length of the field (99 yards) for a score to cut the lead to 16-7.
Zac Patterson of Star Valley caught a 3rd quarter TD pass from 3 yards out to make it 23-7. Powell responded in the 4th quarter on a 5 yard run to the end zone from Reed Smith so the Panthers were within reach at 23-13. Star Valley put the game out of reach as Green tallied his 3rd touchdown of the game, this time on a 21 yard run as the Braves win this one 29-13.
Star Valley has a huge game this week at Cody. Powell is 4-2 overall and 0-2 in the 3A West and they'll host Green River this week. We have some game photos to share with you compliments of Rachelle Patterson and some pics from Powell's Homecoming Royalty from last month, courtesy of Greg Wise. Enjoy!
Powell Vs. Star Valley Football 10-1-21
Powell Vs. Star Valley Football 10-1-21
Powell H.S. Homecoming Royalty 2021
Powell H.S. Homecoming Royalty 2021