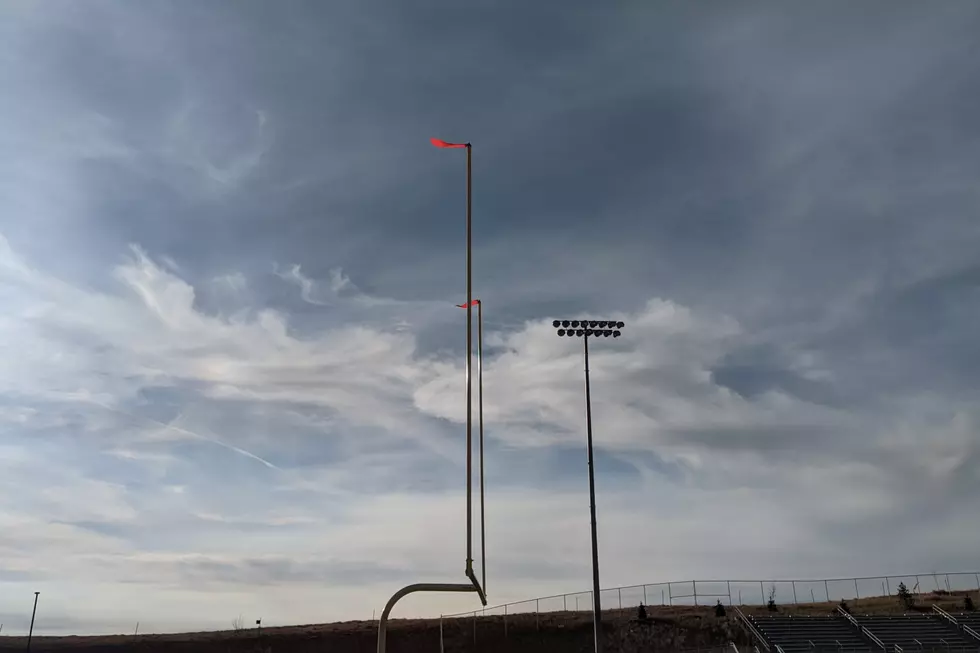 The Final WyoPreps Coaches and Media Football Rankings of 2021
David Settle, WyoPreps.com
The final WyoPreps Coaches and Media Football Poll of the season have the same rankings in three of the five classes as a week ago.
There is one new team and that's in Class 2A. In 3A, the bottom two teams flip spots for the second straight poll.
Big Piney makes its debut in the rankings in the final poll of the year. The Punchers have received votes in the 2A poll, but they finally jump into the top five at No. 5. Big Piney is riding a four-game win streak into the playoffs. The top four remain the same. Defending champion Lyman stays on top of the rankings with 15 of the 16 first-place votes. Torrington won the East Conference. The Blazers stay at No. 2. They got the other first-place vote. Lovell and Wheatland are still in third and fourth, respectively.
In 3A, the top three don't change. The defending champion Cody Broncs are No. 1 heading into the postseason. They earned 16 of the 17 votes for first-place. Jackson is second, while Star Valley is still third. For the second straight week, Powell and Douglas swap spots in the poll. The Panthers move back up to fourth by three points in the voting over Douglas, who falls to fifth.
The other three classes had no changes.
Rock Springs stays on top of Class 4A, despite being the No. 2 seed in the playoffs. The Tigers received 12 of the 16 first-place votes. Sheridan got the other four votes for the top spot, and even though the Broncs are the top seed, the voters place them second. Cheyenne East, Natrona County, and Thunder Basin remain three, four, and five, which is the same as their playoff seed.
In 9-man, Pine Bluffs finishes the season ranked No. 1. The Hornets earned 13 of the 15 votes for first-place. Shoshoni holds in second. That means the two conference champs are the top two in the class. Rocky Mountain is third, followed by Lusk and Wind River in fourth and fifth, respectively.
There are two unanimously ranked teams in Class 1A-6 man. Little Snake River received all ten votes for No. 1 in the division. The Rattlers are one of two unbeaten teams in the class. Encampment is second, followed by Meeteetse. Those are the top three from the West Conference. East Conference champion Hulett is the other undefeated team. The Red Devils stay fourth. The other unanimous pick is Dubois. The Rams received all ten votes for fifth.
Here is the voting breakdown for the final rankings of the 2021 season.
Disclaimer: The WyoPreps Coaches and Media Poll is done for fun. It does not have any bearing on the playoffs or playoff positioning.
Code Of The West: Wyoming State Code of Ethics
"The Code of the West" was declared the official state code of Wyoming, and the act was signed into law on March 3rd, 2010. Wyoming is the first state to adopt a code of ethics. The legislation chose ten ethics derived from the book "Cowboy Ethics" by James P. Owen