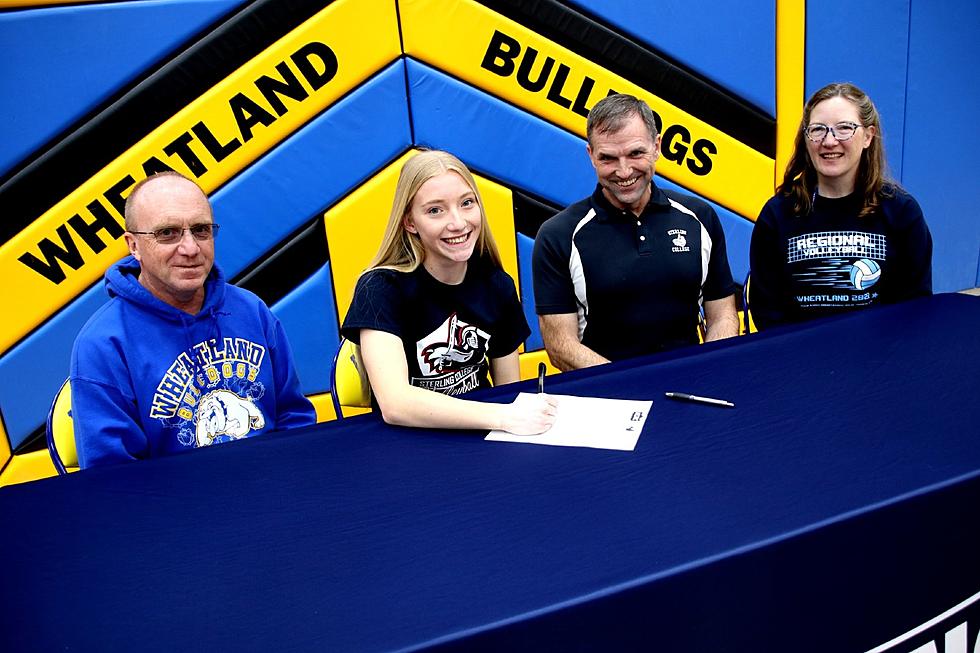 Wheatland's Grace Battershell Signs with Sterling College
Photo Courtesy: Mark Delap
Grace Battershell of Wheatland is a gifted all-around athlete and will be taking her skills to Kansas to compete for Sterling College for volleyball. She was an all-state selection this past season for the Bulldogs from the setter spot and was named all-conference in volleyball 3 times. Wheatland finished 3rd this past season at the 3A State Tournament in Casper.
Battershell has been a solid performer for the Bulldog basketball team from the guard position as she has averaged 5 points and 3 rebounds in each of the last two seasons. In her junior year she played softball for Wheatland and this year she is competing in track and field. At the Cheyenne East track meet, Battershell took 8th in the long jump and her 4x100 meter relay team took first. In the Wheatland track meet, she placed 6th in the 100 hurdles.
Sterling College is an NAIA school that competes in the Kansas Collegiate Athletic Conference.
PhotoFest! 2022 State Volleyball Tournament Day 1
PhotoFest! 2022 State Volleyball Tournament Day 1