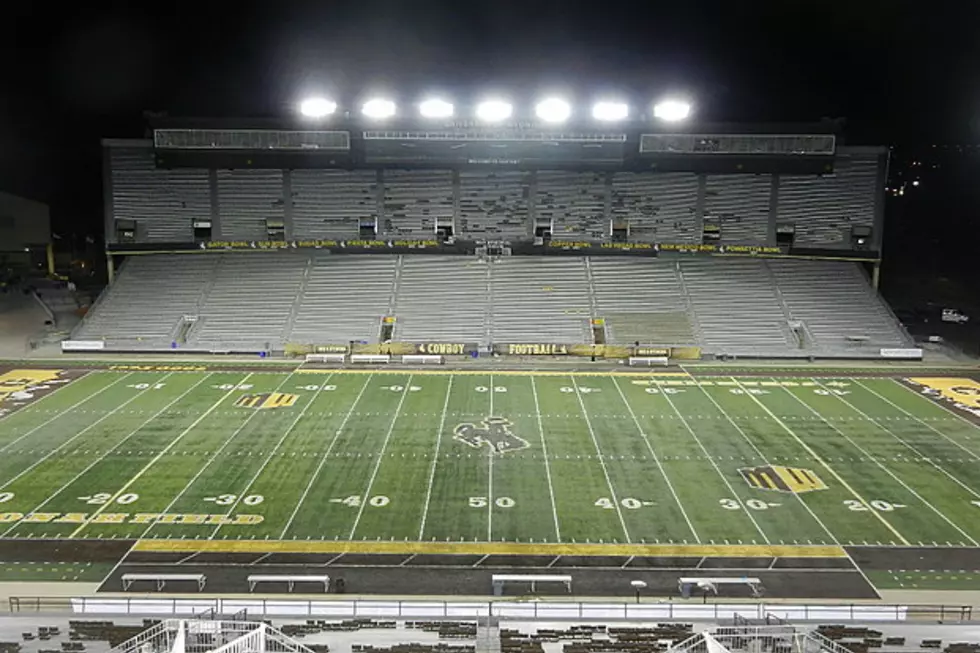 Wyoming High School Football Championship Game Broadcast Links
Kevin Koile, WyoPreps.com
It's the last weekend of the 2021 Wyoming High School football season on Friday and Saturday.
This is a schedule of the games and where you can listen to and/or watch some of the action. If we are missing a link, please email david@wyopreps.com, with the correct information.
WyoPreps.com is not responsible for individual stations and their streams. This is a courtesy to fans and broadcasters around the Cowboy State.
If you want scores, go to the weekly scoreboard by clicking the button below!
Games are listed in order by the times they are being played.
2021 Championship Games
Friday, Nov. 12, 2021
Class 1A-6 Man
Little Snake River (9-0) vs. Encampment (8-1), Noon - no local radio broadcasts
Class 3A
Cody (10-0) vs. Jackson (9-2), 3 p.m. - KODI Listen Live or KZJH Listen Live
Saturday, Nov. 13, 2021
Class 2A
Lyman (11-0) vs. Lovell (9-1), 10 a.m. - Mylocalradio.com Listen-Watch Live or KFRZ Listen Live
Class 1A-9 Man
Shoshoni (9-1) vs. Rocky Mountain (9-1), 1 p.m. - KTAK Listen Live or KCWC Listen Live
Class 4A
Sheridan (10-1) vs. Rock Springs (10-1), 4 p.m. - KREO Listen Live or KWYO Listen Live
The NFHS Network is streaming all five of the championships games. SVI Media of Afton has been sub-contracted to call the games. Please be aware it is a pay-per-view entity.
scoreboard-oct-29-2021/" title="Final WyoPreps Coaches & Media Football Rankings of 2021" align="center"]
Just The Facts: Size Doesn't Matter For Wyoming's War Memorial Stadium
Did you know it would take the populations of
Gillette
(32,857),
Laramie
(32,381),
Rock Springs
(23,319),
Sheridan
(17,844) and Wright (1,200) to create a sellout inside Michigan's famed 107,601-seat
Big House
, the largest college football stadium in the nation?
For those of you not familiar with the
Cowboy State
, those are Wyoming's third through sixth most inhabited cities, along with the small mining town in Campbell County.
- Just The Facts: Size Doesn't Matter For Wyoming's War Memorial Stadium