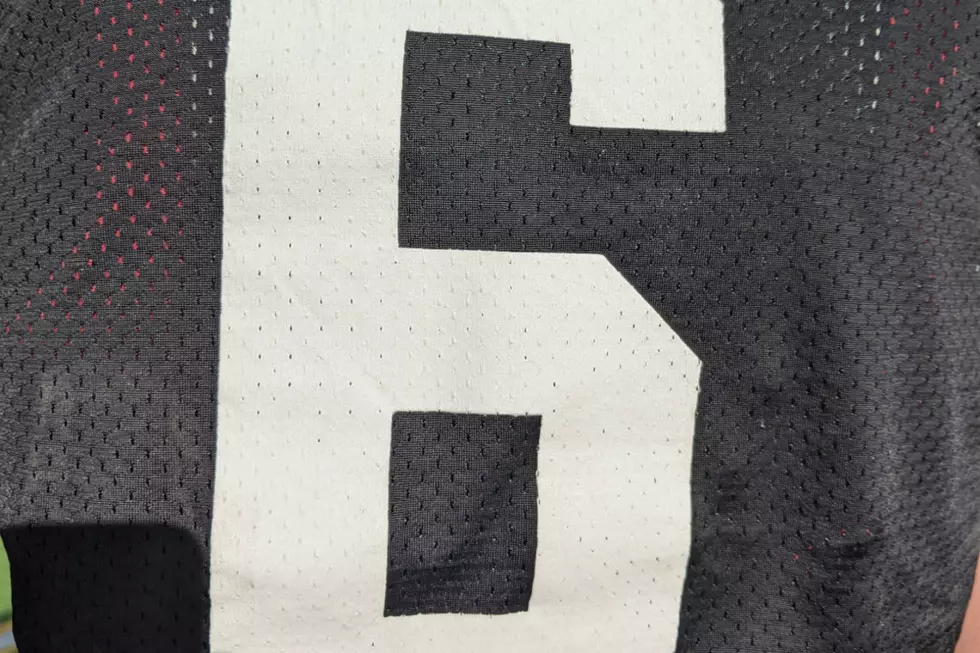 Wyoming High School Football Week 6 Schedule: Oct. 5-7, 2023
David Settle, WyoPreps.com
Here we are in October of 2023. Week 6 of the high football season in Wyoming is this week.
The playoff push continues to heighten. Some key games are ahead this week, including a 1-2 showdown in 4A football.
Here is the list of games in Week 6. Games are listed by their classification and start time. Ranked teams are listed first in the order of game times.
This is not where scores will be posted. WyoPreps will have a football scoreboard for the game scores later in the week. Start times are subject to change. If a time has changed, email david@wyopreps.com.
Week 6
Thursday, Oct. 5
Class 1A-9 Man
#3 Big Piney at Shoshoni, 4 p.m.
Greybull at #2 Wind River, 6 p.m.
#1 Pine Bluffs at Saratoga, 6 p.m.
Class 1A-6 Man
Ten Sleep at Meeteetse, 7 p.m.
Non-Varsity Opponent
Wyoming Indian at Cody JV, 4 p.m. – game will not count in the standings
Friday, Oct. 6
Class 4A
#1 Cheyenne East at Cheyenne Central, 6 p.m.
Kelly Walsh at #2 Sheridan, 6 p.m.
#4 Campbell County at #3 Natrona County, 6 p.m.
#5 Thunder Basin at Laramie, 6 p.m.
Cheyenne South at Rock Springs, 6 p.m.
Class 3A
#2 Star Valley at #1 Cody, 5 p.m.
Evanston at #3 Powell, 6 p.m.
Riverton at #5 Douglas, 6 p.m.
Green River at Jackson, 6 p.m.
Lander at Rawlins, 6 p.m.
Worland at #4 Buffalo, 7 p.m.
Class 2A
Burns at #2 Tongue River, 2 p.m.
#4 Lovell at #1 Mountain View, 3:30 p.m.
Lyman at Thermopolis, 5 p.m.
Newcastle at #3 Big Horn, 6 p.m.
Kemmerer at Pinedale, 6 p.m.
Upton-Sundance at Wheatland, 6 p.m.
Torrington at Glenrock, 7 p.m.
Class 1A-9 Man
Moorcroft at Lusk, 6 p.m.
#5 Southeast at #4 Lingle-Ft. Laramie, 7 p.m.
Guernsey-Sunrise at Wright, 7 p.m.
Rocky Mountain at Riverside, 7 p.m.
Class 1A-6 Man
#4 Burlington at #5 Kaycee, 2 p.m.
Farson-Eden at H.E.M., 2 p.m.
Out-of-State Opponent
2A #5 Cokeville at Rich County, UT, 1 p.m.
Saturday, Oct. 7
Class 1A-9 Man
Wyoming Indian at St. Stephens – canceled; forfeit win for the Chiefs.
Class 1A-6 Man
#4 Dubois at Casper Christian, noon (played at NCHS)
Midwest at Hulett, 1 p.m.
#2 Encampment at #1 Little Snake River, 2 p.m.
The rankings for teams will be updated after new rankings come out on Wednesday.
Campbell County-Thunder Basin Football
Campbell County-Thunder Basin Football
Gallery Credit: Kellie Jo Allison