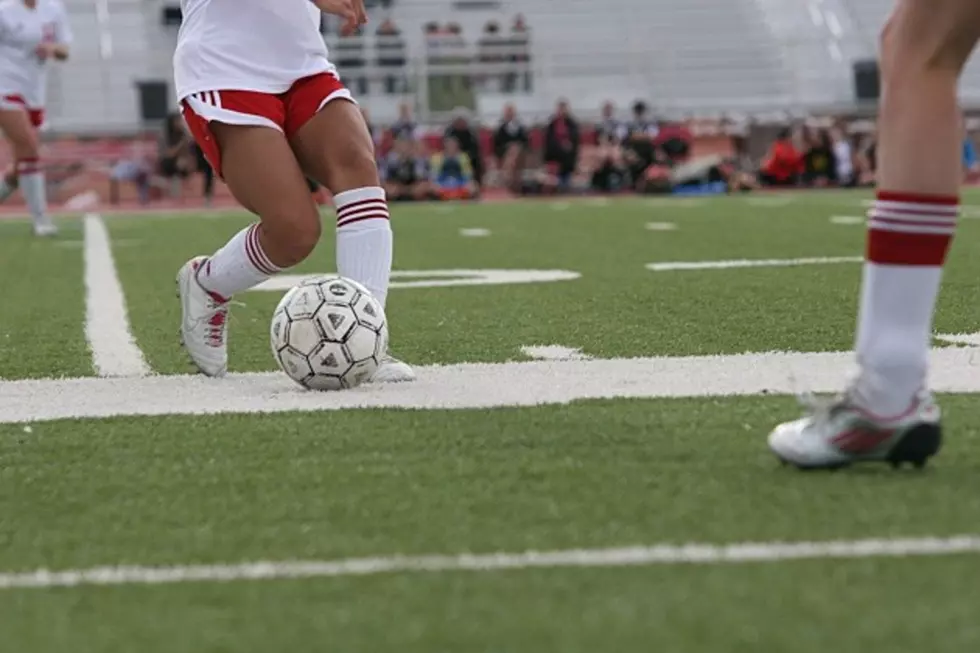 Wyoming High School Girls Soccer Scoreboard: March 22-27, 2021
John Gabrielsen, WyoPreps.com
There's a full week of matches for girls teams at the prep level in Wyoming.
Week 2 of the season sees all teams getting underway with their 2021 season. Some schedules were planned this way, while others were forced to wait due to the weather.
These are the matches on the schedule for this week. Schedules are subject to change.
MONDAY, MARCH 22
Class 3A:
Final Score: Lander 8 Lyman 0 (conference match)
TUESDAY, MARCH 23
Class 4A:
Kelly Walsh at Natrona County - postponed to 4/13
Class 3A:
Final Score: Cody 8 Powell 0 (conference match)
Out-of-State Opponent:
Final Score: Scottsbluff, NE 4 3A Newcastle 1
THURSDAY, MARCH 25
Class 4A:
Final Score: Jackson 11 Green River 1 (conference match)
Final Score: Cheyenne Central 2 Cheyenne East 0 (conference match)
Final Score: Natrona County 1 Evanston 0 (conference match)
Class 3A:
Final Score: Lander 4 Mountain View 0 (conference match)
Out-of-State Opponent:
Final Score: Scottsbluff, NE 8 3A Buffalo 3
FRIDAY, MARCH 26
Class 4A:
Final Score: Kelly Walsh 3 Evanston 0 (conference match)
Final Score: Rock Springs 10 Star Valley 1 (conference match)
Final Score: Thunder Basin 5 Cheyenne East 0 (conference match)
Final Score: Campbell County 5 Cheyenne South 0 (conference match)
Final Score: Laramie 0 Sheridan 0 (conference match) - Draw after regulation & OT
Class 3A:
Final Score: Cody 6 Riverton 0
Pinedale at Rawlins - postponed
Out-of-State Opponent:
Final Score: Gering, NE 1 3A Douglas 0
SATURDAY, MARCH 27
Class 4A:
Final Score: Jackson 2 Rock Springs 1 - OT (conference match)
Final Score: Sheridan 2 Cheyenne South 0 (conference match)
Final Score: Laramie 1 Campbell County 0 - OT (conference match)
Final Score: Thunder Basin 4 Cheyenne Central 0 (conference match)
Class 3A:
Final Score: Pinedale 4 Lyman 1 (conference match)
Rawlins at Mountain View - postponed to April 1
Final Score: Worland 3 Riverton 0
Interclass:
Final Score: Green River 3 3A Powell 0
LOOK: 15 Discontinued McDonald's Menu Items