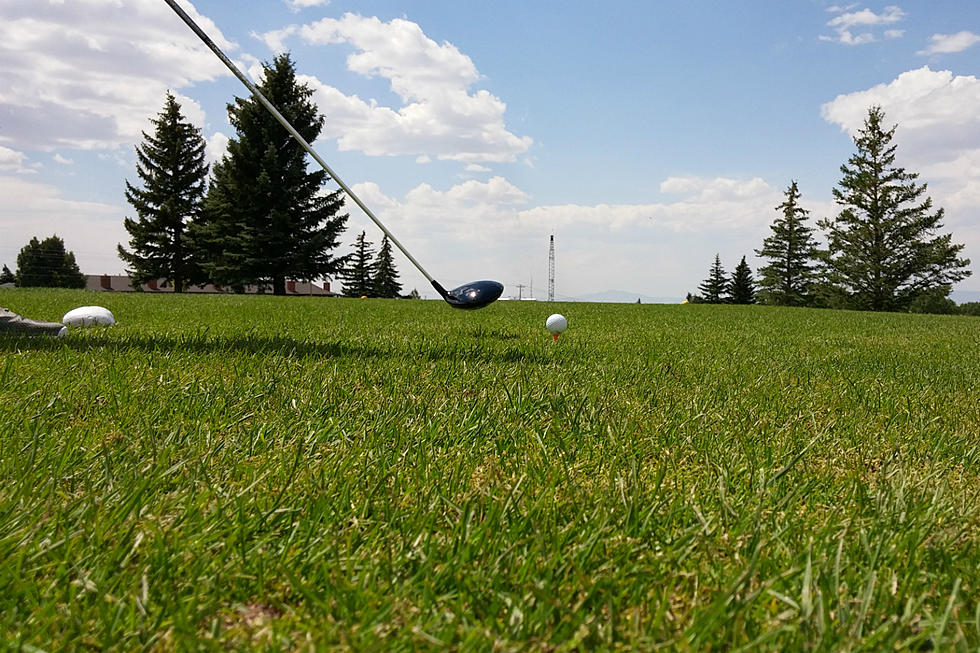 Wyoming High School Golf Week 1: Aug. 12-14, 2020
David Settle, WyoPreps.com
The 2020 Wyoming High School golf season is here. With revised schedules due to restrictions in place, smaller tournament fields are now the norm.
The season begins on Wednesday, Aug. 12, and will finish up at three different venues with the state championships on Sept. 18 and 19. Class 2A will be Kemmerer, Class 3A is in Evanston (hosted by Lyman), and Class 4A will be in Casper.
The defending 2A team champions are Sundance for the girls and Thermopolis for the boys. Both individual champions are back to defend their medalist honors. That would be sophomore Sheridan Schubarth from Sundance and junior Hardy Johnson of Thermopolis.
In Class 3A, the Riverton girls and Lander boys won the team crowns in 2019. There is only one returning champion, that's Lander senior Jaren Calkins on the boys' side. There will be a new female champion in 2020.
For Class 4A, the defending team winners are Thunder Basin girls and the Kelly Walsh boys. Thunder Basin's Maria Farnum is entering her senior season and has a chance to defend her individual crown, while the 4A boys will have a new champ.
Here is the schedule for the first week of action:
Wednesday, Aug. 12:
Star Valley at Jackson – Snake River Shootout at Jackson Hole Golf & Tennis
Jackson wins both the girls' and boys' matches and sweeps medalist honors, as well.
Thursday, Aug. 13:
Evanston at Rock Springs – Dual at White Mountain G.C.
The Red Devils swept the dual over the Tigers. The Evanston girls won by three shots, while the boys won by 11 strokes. Individually, Aryana Little of Evanston fired a 91 for the girls' medalist honor, while Rock Springs' Sam Young grabbed the boys' honor after he shot an 81. Both medalists won by one stroke.
Gillette Invite at Bell Knob G.C. – Buffalo, Campbell County, Kelly Walsh, Natrona County, Riverton, Sheridan, Thunder Basin
The Thunder Basin girls and Sheridan boys took the team honors. Sheridan's Samantha Spielman fired a 72 for a four-stroke win. Riverton's Parker Paxton shot 73 for a three-shot victory.
Park County Shootout at Olive Glenn G.C. – Cody, Lander, Lovell, Powell, Sheridan, Thermopolis, Worland
The Lovell girls and Worland boys won the team titles. Adessa Lundberg of Lovell won the girls' medalist honor by one shot, while Jaren Calkins of Lander topped the boys' field by 9 strokes.
Sundance Invitational at Devils Tower G.C. – Moorcroft, Sundance, Upton
No scores were kept.
Wheatland Invitational at Wheatland G.C. – Douglas, Torrington, Wheatland
Wheatland's Jaydon Heimsoth took the girls' field by 5 strokes on Day 1, while Douglas' Hunter Stetter topped the boys by 8-shots.
Girls Team scores: Wheatland 299, Douglas 338, Torrington DNS
Boys Team scores: Douglas 371, Torrington 383, Wheatland 429
Wright Invitational at Hay Creek G.C. – Big Horn, Lusk, Tongue River, Wright
Big Horn swept the team titles. Wright's Brianna Jafek and Big Horn's Hayden Tellez took the top spots, individually.
Friday, Aug. 14:
Cheyenne Triangular at Airport G.C. - Cheyenne Central, Cheyenne East, Cheyenne South
Cheyenne Central swept the team titles by 40 strokes in the girls' and 36 on the boys' side. Cheyenne Central's Reese Robinson won by three shots to top the field, while the boys' medalist position went to Caden Cunningham, who won by eight strokes.
Cody Invitational at Olive Glenn G.C. – Cody, Lovell, Powell, Thermopolis, Worland
The Lovell girls and Worland boys won the team competition. Lovell's Erika Cook posted a 5-shot win on the girls' side, while Hardy Johnson of Thermopolis won by 3 strokes for the boys' title.
Kemmerer Invitational at Fossil Island G.C. – Evanston, Kemmerer, Lyman, Pinedale, Star Valley
Boys Team results: 
Evanston 366, 
Star Valley 376, 
Kemmerer 379, 
Lyman 412, 
Pinedale 480. 
No individual results or girls' team scores were provided.
Upton Invitational at Newcastle C.C. – Moorcroft, Newcastle, Sundance, Wright, Upton
The Sundance girls and Upton boys won the team titles. Individually, Upton's Brooklyn Materi won by 10-shots for the girls' medalist honor, while the boys went to Camden Rose of Lusk, who won by two strokes.
Wheatland Invitational at Wheatland G.C. – Douglas, Rawlins, Torrington, Wheatland
Day 2 was held separately, as Rawlins joined the boys' field. Rees Starkey of Douglas and Gage Gibson from Torrington both shot a 90 to tie for first place. Jaydon Heimsoth fired a 93 for the victory by 9-strokes. The Wheatland girls and Douglas boys captured the second-day team titles.
Girls Team scores: Wheatland 301, Douglas 353, Torrington DNS
Boys Team scores: Douglas 380, Torrington 396, Wheatland 424, Rawlins DNS
Enter your number to get our free mobile app