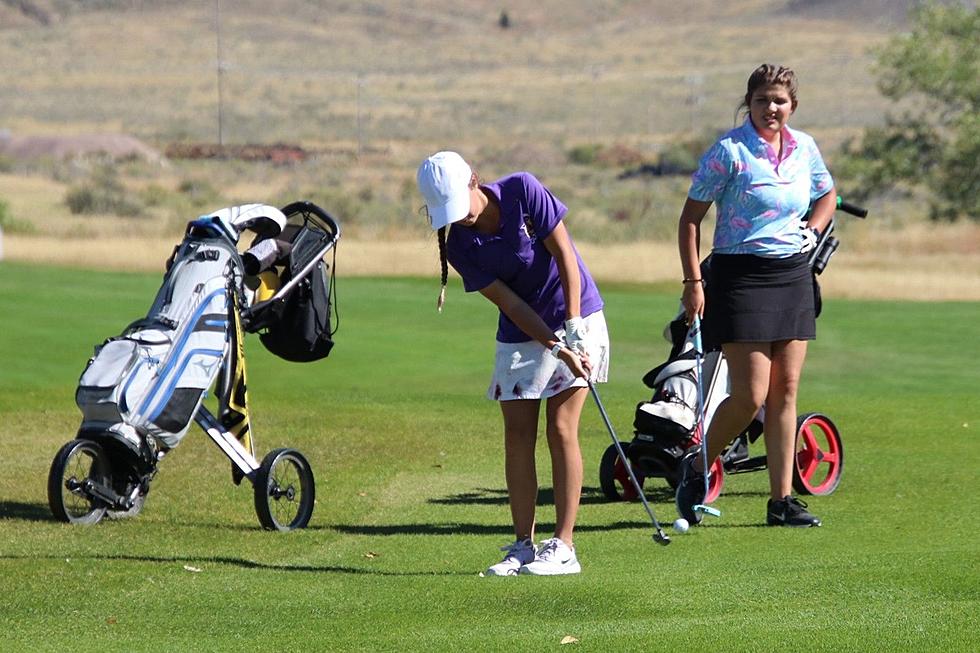 Photo Courtesy: Lisa Shaw
The 2A Girls Golf Championships in Newcastle were tightly contested, to say the least. Savanah Peterson of Sundance and Cierra Moore from Upton both finished with 194 after two rounds. Both players shot 96 & 98 but it was Peterson who prevailed in a one-hole playoff. Peterson was 5th at last year's state tournament and Moore placed 4th. In 3rd place in 2023 was Kelsie Griffin of Ten Sleep who also finished 3rd in 2022. Griffin shot 97-104 and was 7 strokes off the pace. Baylie May from Tongue River was 4th with 102-102 and Lily Johnson of Thermopolis was 5th with rounds of 116-92.
Logan Timberman of Upton was the 2A Boys individual medalist shooting an 83 in the first round and a sizzling 69 in the 2nd round. He won the tournament by 18 strokes and placed 3rd a year ago at the state tournament. The 2nd place finisher was Braxton Tremain from Tongue River with rounds of 89 & 81. He was 4th a year ago. The bronze medalist in 2023 was Upton's Bridger Bruce shooting 83 and 88. Bruce placed 5th in 2022. Kemmerer's Austin Christen took 4th over the weekend with an 83 & 89 and Hayden Overfield of Thermopolis was 5th, carding an 87 and 86. Christen was 10th last season and Overfield 6th.
In girls' team standings, here's an example of how every stroke matters. Thermopolis edged Sundance by one stroke 653-654 with Wright 3rd with 691. For the guys, Upton takes the 2A crown at 700, Kemmerer 2nd with 795, and Tongue River 3rd with 812.
We have a few photos from this tournament in Newcastle from Lisa Shaw and they can be located in our gallery below. Enjoy!