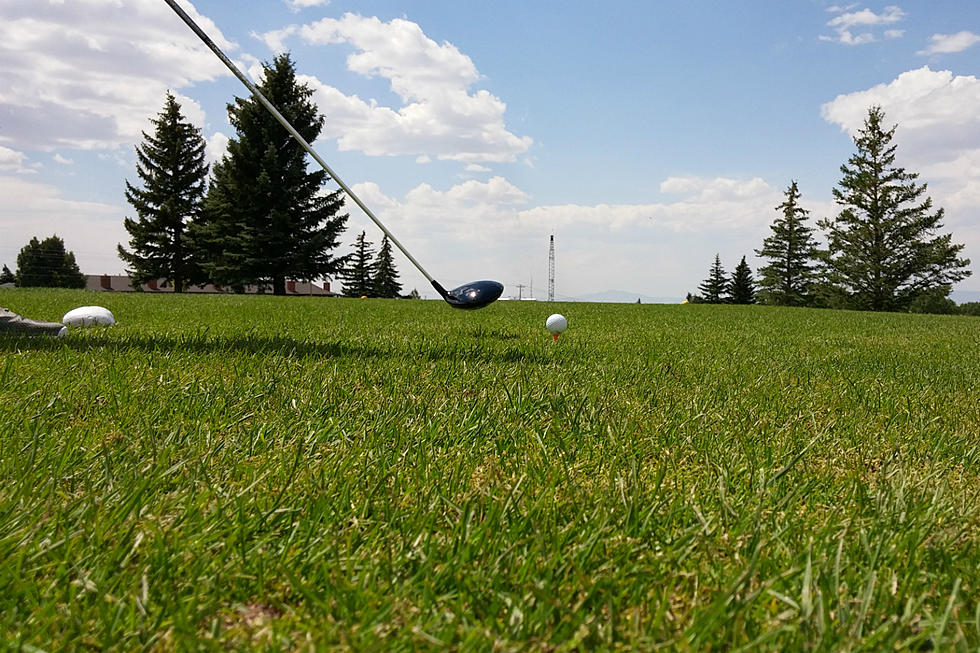 Wyoming High School Spring Golf Scoreboard: April 25-30, 2022
David Settle, WyoPreps.com
The spring high school golf season is now into its fourth week.
Most of the golfing will be on Friday outside of two events. A couple of Cheyenne schools attended a boys-only event in Nebraska on Monday. Nebraska's girls' season is in the fall.
Here are the next spring events. The schedule and who's attending are subject to change.
April 25, 2022
Scottsbluff Invite (boys only) at Scottsbluff, NE C.C. – Cheyenne Central, Cheyenne East
Cheyenne Central boys won the team title by four shots with a 325. Central's Caden Cunningham took 2nd with a 74. Cheyenne East finished fifth at 351.
April 26, 2022
Laramie Invite at Jacoby G.C. – Cheyenne Central, Cheyenne South, Green River, Kelly Walsh, Laramie, Natrona County, Torrington, Wheatland
Medalists = Barrett Georges - Central with an 80 & Jackson McClaren - Laramie with a 71.
Team winners = Kelly Walsh girls 253 (by 12 shots) & Central boys 317 (by 3 shots).
April 28, 2022
Camel Golf Spring Invite at Bell Knob G.C. – Buffalo, Campbell County (host), Kelly Walsh, Natrona County, Sheridan, Thunder Basin
Sheridan swept the team title and individual honors with Samantha Spielman and Brock Owings finishing first.
April 29, 2022
Cheyenne South Invite at Little America G.C. – Cheyenne Central JV, Cheyenne East, Cheyenne South, Laramie
The Laramie girls and Cheyenne East boys won the team titles. Grace Kordon from Laramie and Cheyenne East's Isaak Erickson were the medalists.
Pinedale Invite at Pinedale G.C. – Evanston, Kemmerer, Jackson, Lyman, Pinedale, Rock Springs, Star Valley
Got 12 holes in, but the weather ended up canceling it.
Powell Invite at Powell G.C. – Canceled
Sundance Invite at Sundance C.C. – Canceled
April 30, 2022
Moorcroft Invite at Keyhole G.C. – Canceled
Wyoming High School Sports Pics of the Week: April 14-19
Wyoming High School Sports Pics of the Week: April 14-19