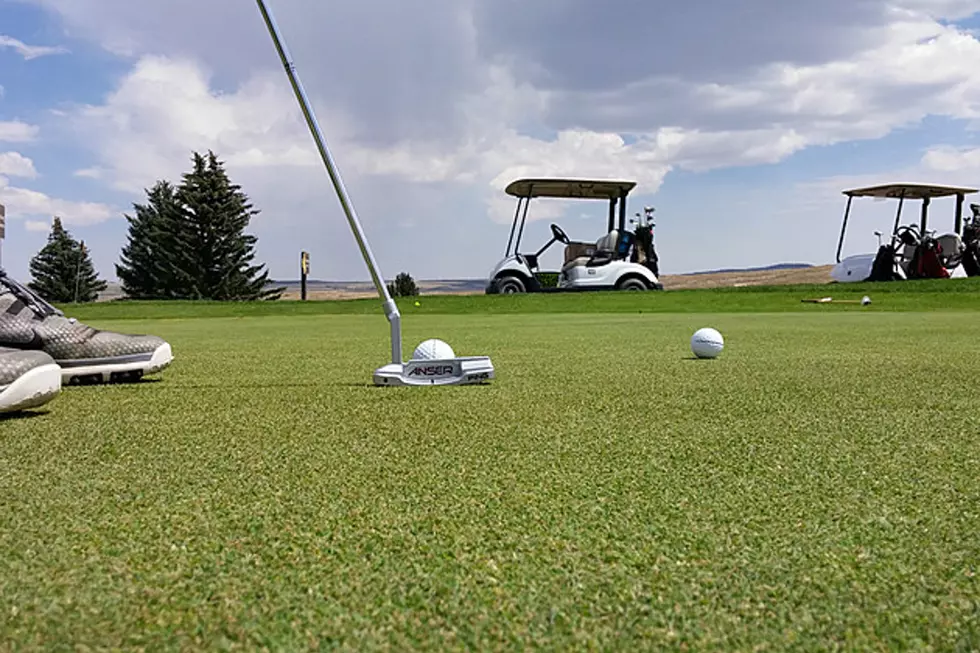 Wyoming High School Spring Golf Scoreboard: April 26-29, 2023
David Settle, WyoPreps.com
The fifth week of spring high school golf around Wyoming is here.
Some courses are open, while others are still closed. It was that type of winter, and it has been that type of spring. A handful of schools played one round last Friday in Thermopolis.
Five events are scheduled for this week, while one is canceled. That was in Kemmerer because their course is not open yet.
Here are the next spring events. The schedule and who is attending are subject to change.
April 28, 2023
Gillette Spring Invite at Bell Knob G.C. – Campbell County, Cheyenne Central, Cheyenne East, Kelly Walsh, Natrona County, Sheridan, Thunder Basin.
Kemmerer Spring Invite – canceled
Powell Spring Invite at Powell G.C. – Buffalo, Cody, Kemmerer, Lander, Lovell, Powell, Riverton, Sheridan, Thermopolis, Worland.
Sundance Spring Invite at Sundance C.C. – Big Horn, Glenrock, Lusk, Moorcroft, Sundance, Upton, Wright.
Torrington Spring Invite at Cottonwood C.C. – Cheyenne Central JV, Cheyenne East JV, Cheyenne South, Douglas, Kelly Walsh JV, Laramie, Natrona County JV, Wheatland, Torrington.
April 29, 2023
Upton Spring Invite at Newcastle C.C. – Big Horn, Glenrock, Lusk, Moorcroft, Sundance, Upton, Wright.
Parents, if you're out at a spring golf event and would like to send WyoPreps photos from the tournament, we'd love to have them. You can email david@wyopreps.com.
Wyoming High Sports Pics of the Week: Apr. 6-8
Wyoming High Sports Pics of the Week: Apr. 6-8