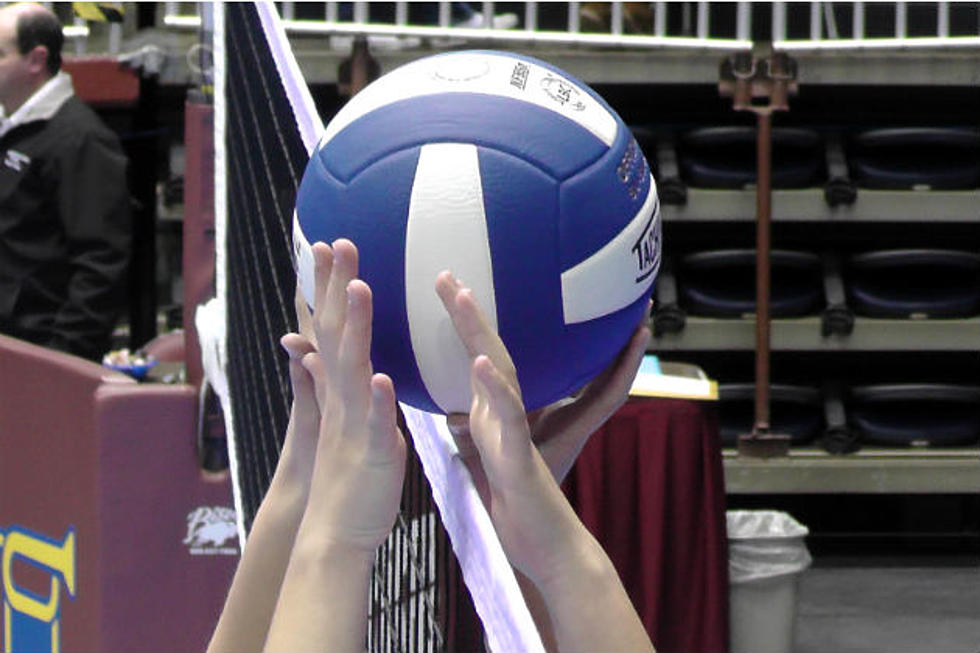 Wyoming High School Volleyball Rankings: Oct. 11, 2018
Kevin Koile - wyopreps.com
Most teams that are ranked by the coaches and media, have been ranked all season, but it's not too late for a team to make a run and get noticed.
It's all Kelly Walsh on top of 4A. The defending champs and unanimous #1 ranked team, took their game to #2 Star Valley this past weekend and showed why. The Lady Braves hang on to the #2 spot, but #3 Thunder Basin has closed the gap. Laramie has #4 all to themselves, while Cody and Cheyenne Central share #5. The Fillies visit KW on Friday, while the Lady Indians visit the Lady Bolts.
It's clear who the top 2 teams are in 3A, until the regional tournaments. Lyman and Rawlins are the unanimous #1 and #2 teams respectively. Mountain View moves ahead of Douglas for #3, bumping the defending state champs down to #4. Pinedale is back in at #5 this week, and have the hardest schedule, hosting MV and visiting Lyman this weekend.
Things have calmed down in the 2A rankings. Wright and Pine Bluffs hold at #1 and #2, while Southeast has moved ahead of Greybull for #3. The Lady Cyclones visit PB on Thursday. Glenrock barely hangs on to #5, by 1 vote ahead of Rocky Mountain. The Lady Herders also visit the Hornets' nest this weekend.
There's still some games to be played among the ranked teams in 1A, during the last 2 weeks of the regular season. 3 of the 5 ranked teams are called the Lady Panthers. #2 Saratoga visits both #3 Farson-Eden and unanimous #1 Cokeville this weekend. Arvada-Clearmont is starting to get some attention, after their runner-up finish at their own invite this past weekend. The voters give the 3rd Lady Panther team the #4 ranking, while Meeteetse rounds out the top 5.
Disclaimer: The rankings have no official say on post-season positioning, and are only to be used as a measuring stick on the regular season. Please don't read too much into the rankings.