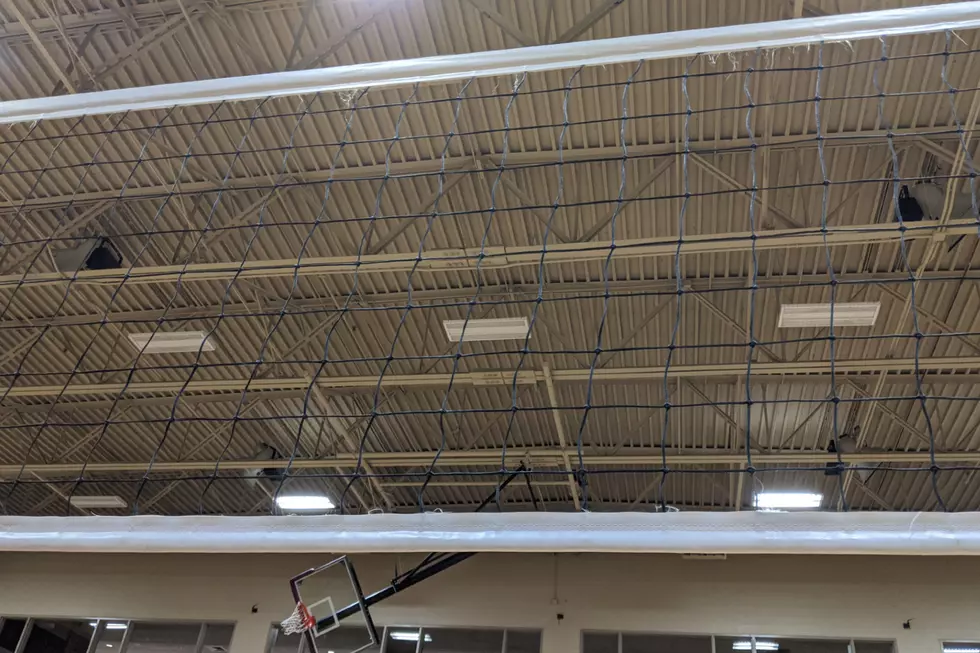 Wyoming High School Volleyball Standings: Oct. 17, 2023
David Settle, WyoPreps.com
After 8 weeks of the 2023 high school volleyball season in Wyoming, here are the standings.
Some seeds for regional tournament action have been determined. Others will be locked in during the final week of the regular season.
This update to the standings includes all matches played through, Saturday, Oct. 14, 2023.
Teams are listed by their conference quadrant record first, then by their overall record. If a tie exists, teams are listed in alphabetical order, unless a head-to-head results can break the tie.
4A Northeast: (Overall Record, followed by Quadrant Record)
Thunder Basin 26-4, 4-0
Campbell County 22-7, 2-2
Sheridan 11-14, 2-2
Natrona County 10-16, 0-4
4A Southeast: (Overall Record, followed by Quadrant Record)
Laramie 26-0, 4-0
Cheyenne East 20-10, 3-1
Cheyenne Central 9-18, 1-3
Cheyenne South 2-27, 0-4
4A Northwest: (Overall Record, followed by Quadrant Record)
Cody 19-2, 5-0
Kelly Walsh 22-6, 3-2
Riverton 14-12, 1-4
Rock Springs 9-19, 1-4
4A Southwest: (Overall Record, followed by Quadrant Record)
Star Valley 23-7, 4-1
Jackson 14-13, 3-2
Green River 9-15, 3-2
Evanston 11-22, 0-5
3A Northeast: (Overall Record, followed by Quadrant Record)
Buffalo 21-4-3, 4-0
Newcastle 7-21, 3-1
Glenrock 4-22, 2-3
Moorcroft 1-25-1, 1-4
3A Southeast: (Overall Record, followed by Quadrant Record)
Douglas 22-10, 5-1
Wheatland 18-9-1, 4-1
Torrington 11-17-1, 2-4
Rawlins 3-21-1, 0-5
3A Northwest: (Overall Record, followed by Quadrant Record)
Powell 21-5, 5-0
Worland 17-12, 3-2
Lovell 12-15-1, 1-4
Thermopolis 8-16-2, 1-4
3A Southwest: (Overall Record, followed by Quadrant Record)
Mountain View 25-6-1, 5-0
Lyman 22-9, 3-2
Pinedale 13-16-1, 1-4
Lander 10-16, 1-4
2A Northeast: (Overall Record, followed by Quadrant Record)
Big Horn 21-9-1, 5-0
Wright 18-11-1, 2-3
Tongue River 13-9-4, 2-3
Sundance 14-12-1, 1-4
2A Southeast: (Overall Record, followed by Quadrant Record)
Pine Bluffs 11-10-2, 4-1
Burns 11-17-1, 3-1
Lingle-Ft. Laramie 13-11, 3-2
Lusk 6-16-1, 0-6
2A Northwest: (Overall Record, followed by Quadrant Record)
Greybull 21-6-2, 5-0
Shoshoni 14-10-4, 3-2
Rocky Mountain 9-14-3, 2-3
Wind River 8-17-1, 0-5
2A Southwest: (Overall Record, followed by Quadrant Record)
Kemmerer 8-20-3, 5-1
Big Piney 5-16-1, 4-2
Wyoming Indian 11-16, 3-3
St. Stephens 0-6, 0-6
1A Northeast: (Overall Record, followed by Quadrant Record)
Upton 22-2-1, 6-0
Hulett 14-7, 5-1
Midwest 7-12-1, 3-4
Kaycee 5-19-1, 1-5
Arvada-Clearmont 4-14, 1-6
1A Southeast: (Overall Record, do not play Quadrant matches)
Southeast 13-7, 6-0
Rock River 12-4, 3-2
Guernsey-Sunrise 6-12, 1-4
H.E.M. 3-19, 1-5
1A Northwest: (Overall Record, followed by Quadrant Record)
Riverside 14-12-2, 8-0
Dubois 11-13, 6-2
Burlington 12-14-2, 5-3
Meeteetse 9-15-1, 5-4
Ft. Washakie 3-18, 1-8
Ten Sleep 0-10, 0-8
1A Southwest: (Overall Record, followed by Quadrant Record)
Cokeville 20-10, 6-1
Little Snake River 23-2-1, 5-1
Saratoga 15-9-1, 4-3
Encampment 10-8-2, 1-6
Farson-Eden 8-13-3, 1-6
Wyoming High School Sports Pics of the Week: Oct 5-10
Wyoming High School Sports Pics of the Week: Oct 5-10
Gallery Credit: Frank Gambino, Libby Ngo, Dave Treick, Casey Muffley, Lisa Shaw, Anita Bartlett, Adria Trembly, SolassSnaps Photography, Erin Hager, Susan Bullard, Sadie Snively, Greg Wise, Chissy, Sanchez, Tony Montoya, Tina Frady, Ashley Jessen, Cheyenne East High School, Riverton High School, Jolie Fay, Kelsey Ticknor,