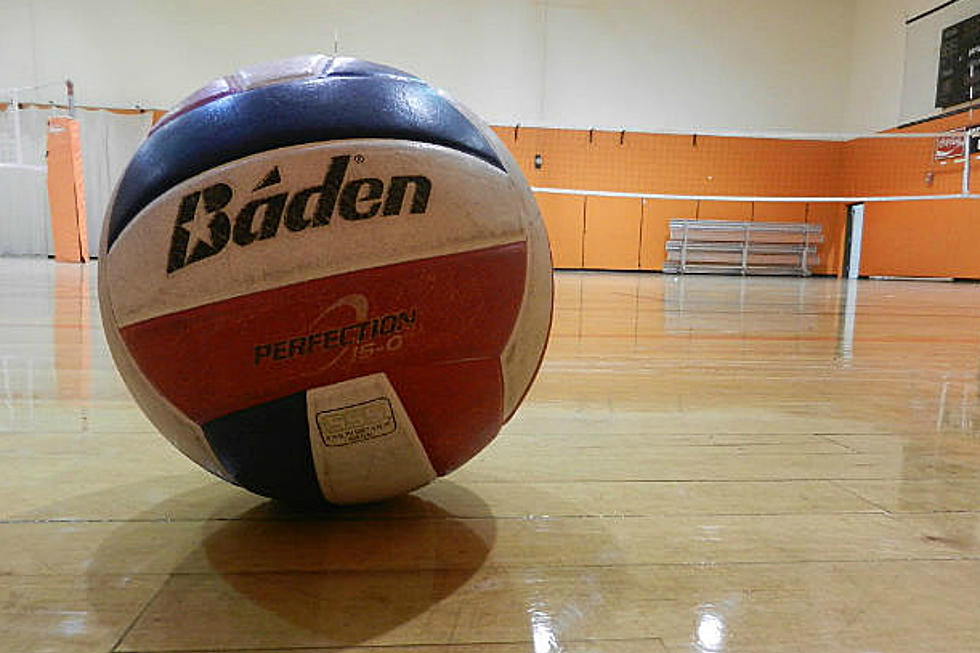 Wyoming High School Volleyball Standings: Oct. 8, 2023
Kevin Koile, WyoPreps.com
Wyoming High School volleyball teams have finished seven weeks of the 2023 season.
Only two weeks remain in the regular season. Regional tournaments are the final weekend of October, followed by the state tournament in early November.
Here are the latest standings for all matches played through Saturday, Oct. 7, 2023.
Teams are listed by their conference quadrant record and then their overall record. If a tie exists, teams are listed in alphabetical order unless a head-to-head result can break the tie. That is the case with a few ties in the standings.
4A Northeast: (Overall Record, followed by Quadrant Record)
Thunder Basin 24-4, 4-0
Campbell County 20-7, 2-2
Sheridan 10-13, 2-2
Natrona County 9-14, 0-4
4A Southeast: (Overall Record, followed by Quadrant Record)
Laramie 24-0, 4-0
Cheyenne East 20-8, 3-1
Cheyenne Central 9-16, 1-3
Cheyenne South 2-25, 0-4
4A Northwest: (Overall Record, followed by Quadrant Record)
Cody 17-2, 3-0
Kelly Walsh 20-5, 2-1
Rock Springs 9-17, 1-2
Riverton 13-11, 0-3
4A Southwest: (Overall Record, followed by Quadrant Record)
Jackson 14-11, 3-0
Star Valley 21-7, 2-1
Green River 7-15, 1-2
Evanston 11-20, 0-3
3A Northeast: (Overall Record, followed by Quadrant Record)
Buffalo 20-3-3, 3-0
Newcastle 6-20, 2-1
Glenrock 3-21, 1-2
Moorcroft 1-23-1, 1-2
3A Southeast: (Overall Record, followed by Quadrant Record)
Wheatland 17-8-1, 3-0
Douglas 19-10, 3-1
Torrington 10-16-1, 1-3
Rawlins 3-19-1, 0-3
3A Northwest: (Overall Record, followed by Quadrant Record)
Powell 19-5, 3-0
Worland 15-11, 2-1
Lovell 12-13-1, 1-2
Thermopolis 7-15-2, 0-3
3A Southwest: (Overall Record, followed by Quadrant Record)
Mountain View 23-6-1, 3-0
Lyman 20-8, 2-1
Pinedale 13-14-1, 1-2
Lander 9-15, 0-3
2A Northeast: (Overall Record, followed by Quadrant Record)
Big Horn 20-9-1, 4-0
Wright 18-9-1, 2-1
Tongue River 12-8-4, 1-3
Sundance 13-11-1, 0-3
2A Southeast: (Overall Record, followed by Quadrant Record)
Lingle-Ft. Laramie 12-10, 3-1
Pine Bluffs 10-10-2, 3-1
Burns 9-17-1, 2-1
Lusk 5-15-1, 0-5
2A Northwest: (Overall Record, followed by Quadrant Record)
Greybull 20-6-2, 4-0
Rocky Mountain 9-12-3, 2-2
Shoshoni 12-10-4, 1-2
Wind River 8-15-1, 0-3
2A Southwest: (Overall Record, followed by Quadrant Record)
Kemmerer 6-20-3, 3-1
Big Piney 4-15-1, 3-1
Wyoming Indian 10-15, 2-2
St. Stephens 0-4, 0-4
1A Northeast: (Overall Record, followed by Quadrant Record)
Upton 20-2-1, 5-0
Hulett 12-7, 4-1
Midwest 5-11-1, 2-3
Kaycee 5-18-1, 1-3
Arvada-Clearmont 3-11, 0-5
1A Southeast: (Overall Record, followed by Quadrant Record)
Southeast 13-5, 6-0
Rock River 9-4, 2-2
H.E.M. 2-17, 1-4
Guernsey-Sunrise 5-10, 1-4
1A Northwest: (Overall Record, followed by Quadrant Record)
Riverside 10-12-2, 5-0
Burlington 12-12-2, 5-1
Dubois 9-13, 4-2
Meeteetse 8-14-1, 4-3
Ft. Washakie 3-17, 1-7
Ten Sleep 0-7, 0-5
1A Southwest: (Overall Record, followed by Quadrant Record)
Little Snake River 22-2-1, 4-1
Cokeville 18-10, 4-1
Saratoga 13-8-1, 2-2
Farson-Eden 8-10-3, 1-3
Encampment 9-6-2, 0-4
Wyoming High School Sports Pics of the Week: Sept 28-30
Wyoming High School Sports Pics of the Week: Sept 26-28
Gallery Credit: Kelsey Ticknor, Robert Galbreath, April Hanson, John Harris, Joan Snyder-Mitchell, Frank Gambino, Herder Pride, Annette Johnson, Karen Peroulis, Mary Martin, Nicole McFarland, James Yule, Treva Hurst, Jerry Schlabs, Upton-Sundance Patriots, Libby Ngo, Shannon Dutcher, Trenda Allen, Casey Muffley, Kellie Jo Allison, Marcello Monterastelli, Shelli Chance, Adria Trembly, Tony Montoya, Susan Bullard, Ashley Jessen, Jamie Tippetts,