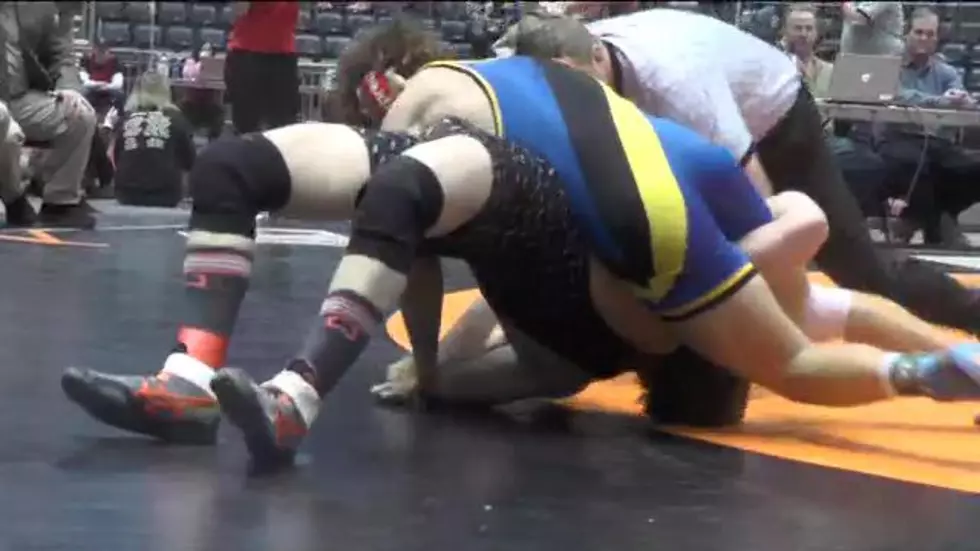 Wyoming HS Wrestlers At 2019 Nationals
Kevin Koile - wyopreps.com
They are the best in the Cowboy State for 2019…now it's time to see how they stack up to the rest of the USA.
30 wrestlers from various Wyoming High Schools, are competing at the 2019 National High School Coaches Association Folkstyle Wrestling National Championship Tournament in Virginia Beach, Virginia.
Wrestlers begin competition on Friday, March 29th and the finals are on Sunday.
Two losses and you're out, unless you make it far enough into the bracket.
It's seniors vs. seniors, juniors vs. juniors, and so forth, as grapplers try to place in the top 8 nationally in their weight class, which is what is need to gain All-American status.
Brackets are not even all-around. It depends on how many wrestlers are in the bracket.
Some wrestlers may have to win more matches than others in order to gain All-American status.