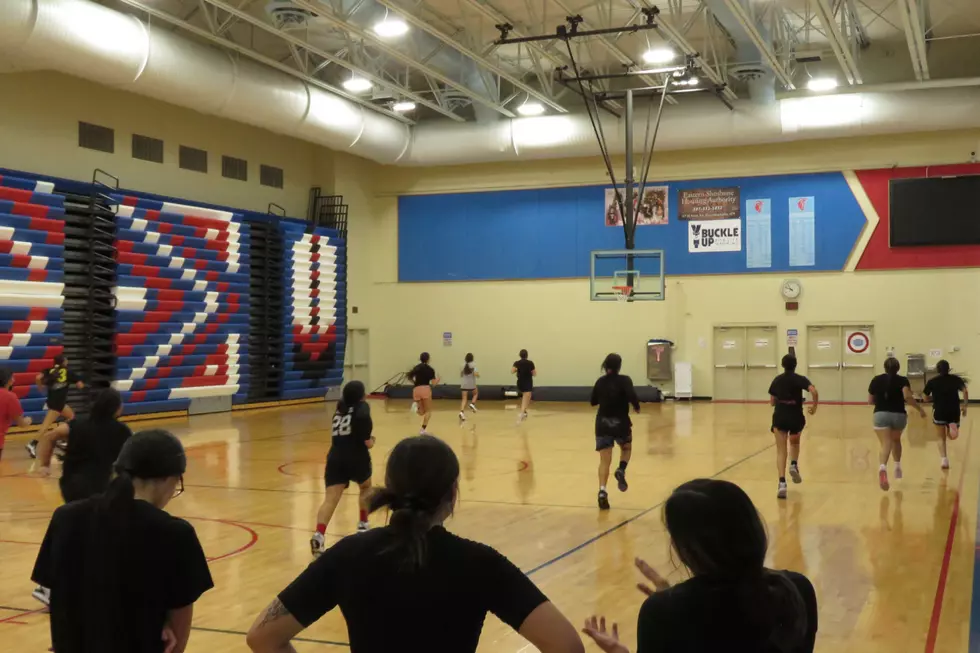 Wyoming Indian Basketball 2022-23 Season Previews [VIDEOS]
David Settle, WyoPreps.com
The third stop on the WyoPreps Preseason Basketball Tour was in Ethete to catch up on the Wyoming Indian Chiefs.
The girls' team got to the 2A state basketball tournament and placed last season, while the boys didn't make the state tournament.
Head coach Aleta Moss begins her 35th season at Wyoming Indian High School. The Lady Chiefs finished last season with a 22-6 overall record. They return one starter and only a couple of varsity players from that team. Still, expectations are high for Wyoming Indian, as they are ranked second in the WyoPreps Coaches and Media Preseason Girls Basketball Poll.
WyoPreps spoke to Coach Moss, plus senior Layla C'Bearing and junior Michaela Hiwalker about the upcoming season.
Coach Moss feels practice is going well so far. She does not feel it's a rebuild this season, despite so little experience returning. Moss also provided her insight into Class 2A girls' basketball and more.
We also spoke to C'Bearing and Hiwalker to get their perspective on the preparation for the season, what the focus is, some keys to having a successful season, and a few fun items.
The Lady Chiefs open next weekend at the Coal Miner Classic in Wright.
The Wyoming Indian boys are looking to bounce back after a sub-500 season, record-wise, and no appearance at the state tournament the last two years.
Craig Ferris enters his 18th season at the helm, and he feels better about their prospects in the 2022-23 season. Ferris spoke to WyoPreps about how practice is going, what he has the team working on, how he describes this group and more.
WyoPreps had a chance to visit with seniors Brandon Coffee and Jerrell Tillman. The players discussed the start of practice, the keys to their success, including team basketball, and more.
The Chiefs begin the new season in Glenrock at the Herder Classic next weekend.
PhotoFest: 2A State Basketball Day 2
PhotoFest: 2A State Basketball Day 2