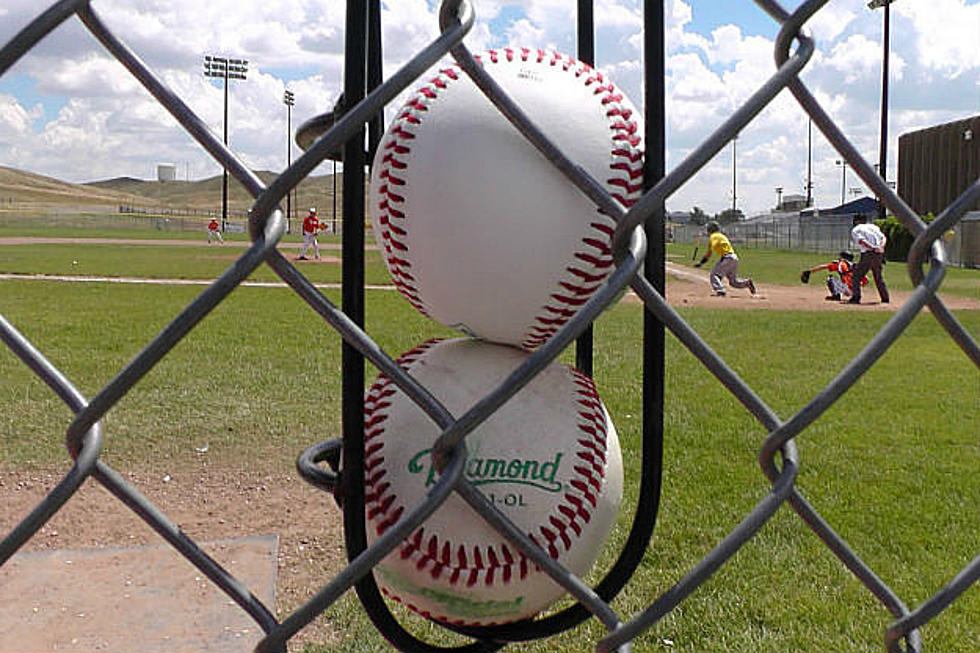 Wyoming Legion Baseball Standings: July 3, 2023
WyoPreps.com
We're 13 weeks into the Wyoming Legion Baseball season for 2023.
The state tournaments in Jackson and Sheridan are only three weeks away.
After a handful of conference games last week, there were some minor changes in the conference standings. Four teams have not lost a conference game yet. A few teams registered a tie last week due to time limits in games.
All games played through July 2, 2023, are included in this update. Teams are listed by their conference record first, and then by their overall record.
This is the 13th standings update for the 2023 season:
AA: (Overall Record Listed First, Then Conference Record)
Sheridan Troopers 29-19, 4-0
Cheyenne Sixers 43-11, 7-1
Gillette Roughriders *41-16, 6-2
Casper Oilers 20-15, 4-4
Laramie Rangers 24-21, 4-4
Jackson Giants 20-20, 1-5
Rock Springs Stallions 8-31-1, 0-4
Cheyenne Hawks 20-22, 0-6
A East:
Douglas Cats 27-10, 9-1
Casper Drillers 20-13-2, 5-3
Torrington Tigers 21-10, 4-3
Gillette Rustlers 17-33, 4-4
Sheridan Jets *15-25, 2-6
Buffalo Bulls 3-26, 2-5
Wheatland Lobos 10-17, 1-5
A Northwest:
Powell Pioneers 32-14, 8-0
Cody Cubs 24-16-1, 4-2
Lovell Mustangs 18-20, 4-6
Lander Legends *5-15, 0-8
A Southwest:
Green River Knights 10-17, 3-0
Evanston Outlaws 16-17, 2-0
Rawlins Generals 0-16, 0-5
*The Gillette Riders' record on GameChanger shows 42 wins, but their game against Sheridan on May 10 was not completed due to rain and does not count in the standings. The Sheridan Jets' record on GameChanger shows 16 wins, but their game on May 26 against Gillette was rained out in the third inning and does not count. Finally, WyoPreps was told that Lander's two wins over the Riverton B&C team on May 19 were exhibition games and do not count in the standings.
Laramie-Casper Legion Baseball
Laramie-Casper Legion Baseball