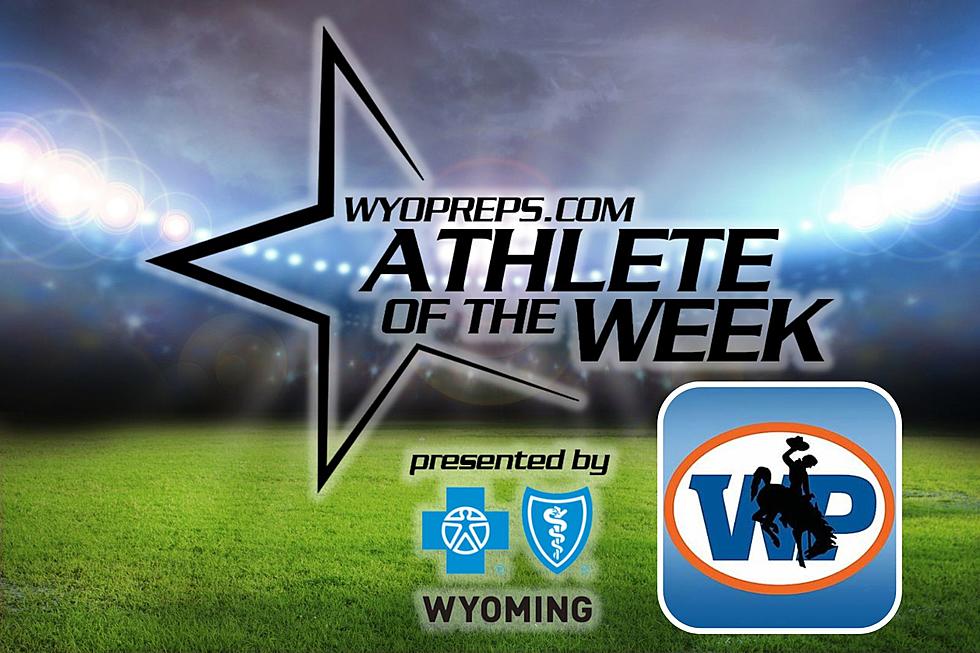 WyoPreps Athlete of the Week Finalists on 10-9-23 [POLLS]
Credit: TSM SE WYOMING/ Kalawin via Getty Stock-ThinkStock
Big-time performances from cross country, girls swimming, volleyball, and football are among the finalists for the WyoPreps Athlete of the Week award.
The voting for this week's honor is open. The WyoPreps Athlete of the Week Awards are presented by Blue Cross/Blue Shield of Wyoming.
As promised, fans can vote to help us decide the winner. Your vote is counted as part of the overall deliberation for each week's Athlete of the Week honors.
WyoPreps narrowed the pool of candidates to six, after receiving nominations and considering the top performances for this week's awards. These nominees performed well during competitions between Oct. 2. 25 and Oct. 7, 2023.
Cast your vote now.
The official winners are announced each Wednesday. WyoPreps will be featuring one female and one male student-athlete throughout the year thanks to our partners at Blue Cross/Blue Shield of Wyoming.
Wyoming High School Sports Pics of the Week: Sept 28-30
Wyoming High School Sports Pics of the Week: Sept 26-28
Gallery Credit: Kelsey Ticknor, Robert Galbreath, April Hanson, John Harris, Joan Snyder-Mitchell, Frank Gambino, Herder Pride, Annette Johnson, Karen Peroulis, Mary Martin, Nicole McFarland, James Yule, Treva Hurst, Jerry Schlabs, Upton-Sundance Patriots, Libby Ngo, Shannon Dutcher, Trenda Allen, Casey Muffley, Kellie Jo Allison, Marcello Monterastelli, Shelli Chance, Adria Trembly, Tony Montoya, Susan Bullard, Ashley Jessen, Jamie Tippetts,