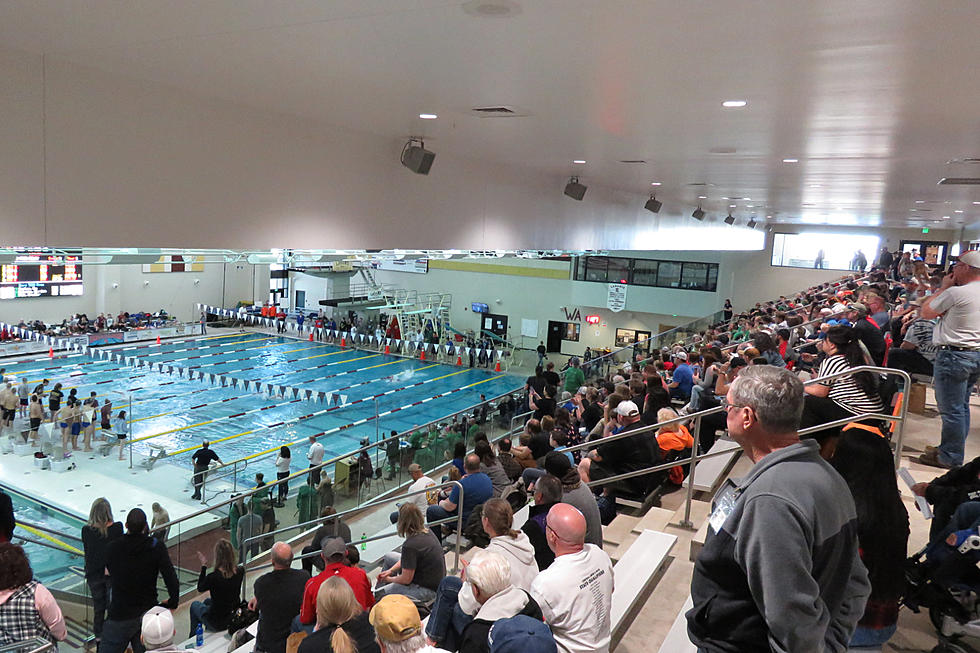 2022 Class 3A Wyoming High School Girls State Swimming Day One Recap
David Settle, WyoPreps.com
The two co-defending champions are in another tight race after the first day of the 2022 Wyoming High School Girls Swimming & Diving State Championships in Laramie.
Green River had the best time in six events, but Lander's depth is keeping the Tigers with the Wolves after Thursday's prelims. It shapes up to be a tight finish in the finals.
Sophomore Tanith Smith and freshman Tavia Arnell had the top time in two events apiece, while Green River was also the fastest in the 200 medley and 400 freestyle relay races.
Smith was the top qualifier for the finals in the sprint freestyle races (50 & 100). Arnell was the No. 1 finisher in the 200 IM and 100 butterfly races.
Cody's Tara Joyce was also the top qualifier in two events, the distance freestyle races (200 & 500). The Fillies also had the top time in the 200 freestyle relay.
Lander had the last two fastest swims. Katy Anderson was the top qualifier in the 100 backstroke race, while Lainy Duncan had the quickest time in the 100 breaststroke race.
In diving, Evanston senior Tayler Davis had a lead of just over 18 points after the prelims and semifinals.
The finals start at 10 a.m. on Friday in Laramie.
Wyoming High School Sports Pics of the Week Oct. 27-29
Wyoming High School Sports Pics of the Week Oct. 27-29