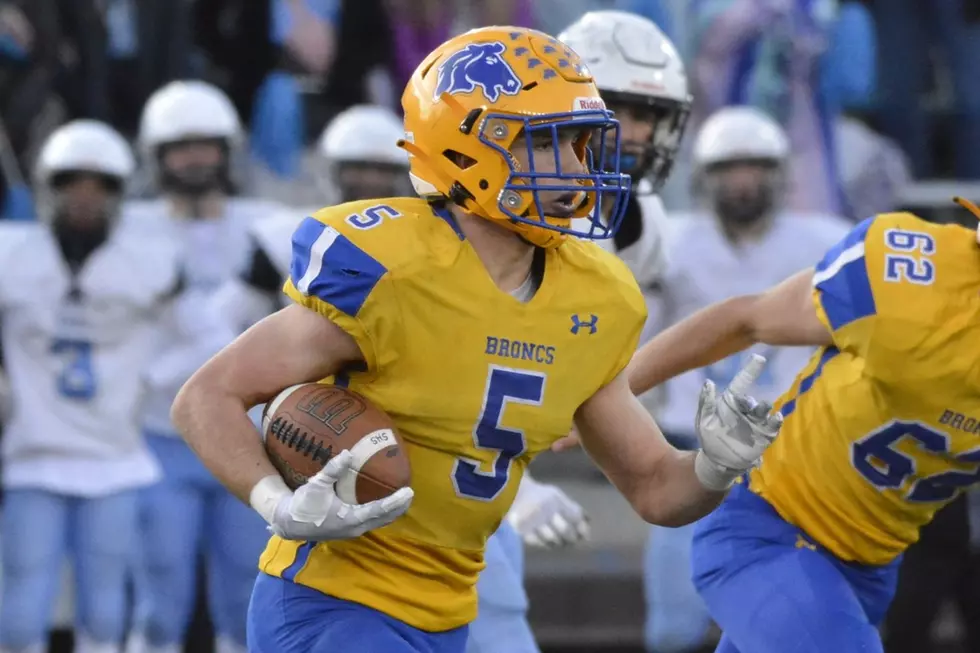 Colson Coon of Sheridan Signs with Montana State for Football
Photo Courtesy: Carla Sessions
Colson Coon of Sheridan, who is the two-time Gatorade Football Player of the Year in Wyoming has signed on with Montana State. Coon was a monster running back for the Broncs this past season as they won the 4A state championship. He finished the season with a whopping 2195 rushing and 34 touchdowns and rang up astounding 517 yards in their semi-final round win over Cheyenne Central. Coon accounted for all of his team's points in their 34-23 win over Cheyenne East in the 4A championship game. In his junior year, Coon wracked up 1648 yards rushing and 22 touchdowns.
Coon has enjoyed a solid wrestling career. He won the prestigious Ron Thon Tournament in Riverton at 182 pounds and is 20-4 on the year. As a junior, Coon placed 2nd at the 4A state tournament at 170, with another 2nd place finish at state in 2021 at 160 pounds, and placed 4th at 145 pounds in 2020.
Colson will be joining his brother Garrett on the Bobcat football team and Montana State went 12-2 this past season with 2 wins in the FCS playoffs.
4A Football Championship-Cheyenne East Vs. Sheridan
4A Football Championship-Cheyenne East Vs. Sheridan