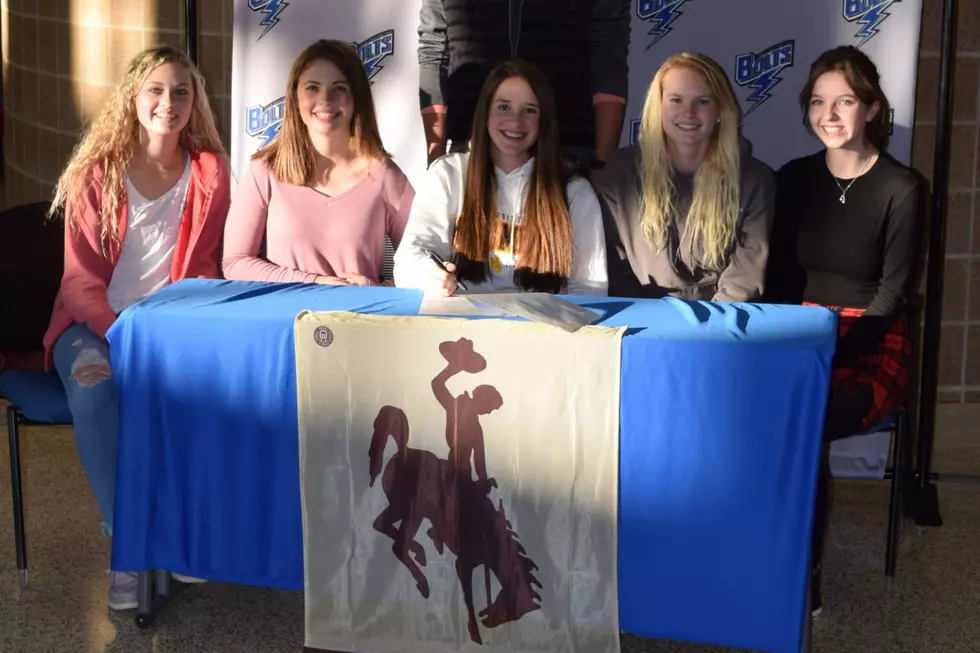 Gillette's Maria Farnum is Heading to Wyoming for Golf
Courtesy: Kip Farnum, Thunder Basin High School
Three-time all-state and all-conference golfer Maria Farnum, from Thunder Basin High School in Gillette, has signed to play Division I golf at the University of Wyoming.
Farnum won the Class 4A state championship in 2019 as a junior. She was runner-up at the 2020 state championships. Farnum's efforts led Thunder Basin to the last two Class 4A girls' team state title, the first two in school history.
As a senior, she averaged 77.7 strokes per round in tournament play and won 10 tournament titles.
A four-year varsity letter winner, Farnum also won the 4A East Conference tournament title her freshman and sophomore years. She's a two-time team captain.
Farnum enjoyed the privilege of representing Wyoming as one of three players from the state that was part of the 2019 Girl's Junior America's Cup team. The event was held in Murrieta, CA.
She was part of the Thunder Basin team that took part in the 2020 National High School Invitational Golf Tournament at Pinehurst Resort in North Carolina this past August. Farnum and her team will return to play in the same event in June 2021.
Off the course, Farnum maintains a 4.0 GPA. She is the vice president and member of the National Honor Society for a third year. Farnum is also a member of the student council. She has earned a Journalism Award of Distinction and placed third at the Letters about Literature and Young Authors competitions.
Josey Stender is the head coach of the women's golf team at the University of Wyoming, while Joe Jensen serves as the Director of Golf at UW. Stender announced the signing of Farnum and Kyla Wilde from Phoenix, AZ, on Friday.
Enter your number to get our free mobile app
WYO MOVIES: Five Oscar Winning Movies Made In Wyoming