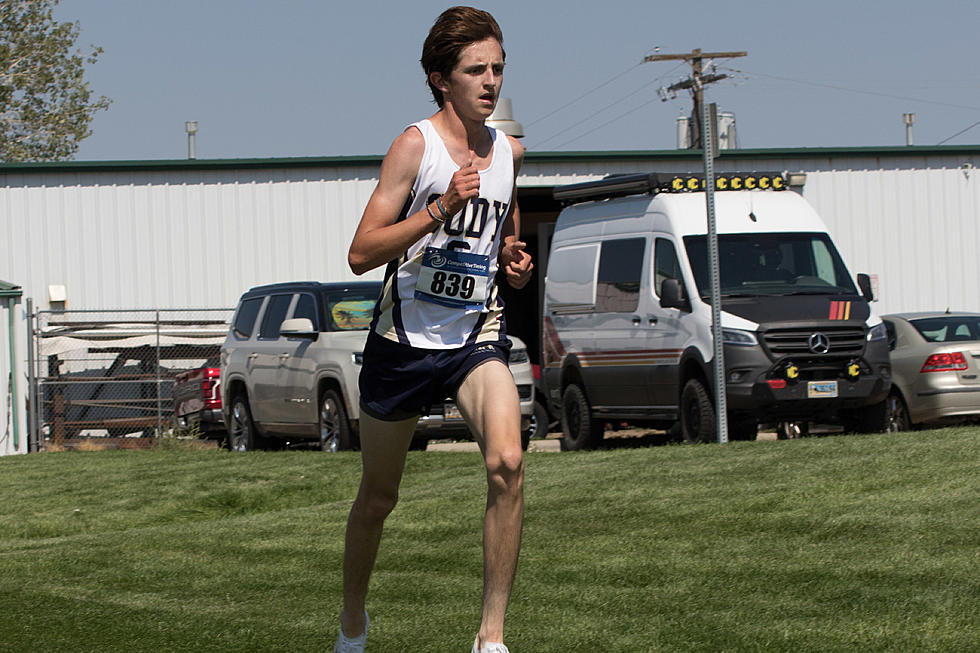 Hulbert and Antonino Led Solid Wyoming Contingent at Nike Cross Regionals in Idaho
Courtesy: Maggie Kirkham
Cody's Charlie Hulbert and Pinedale's Madison Antonino were the top finishers from Wyoming at last weekend's Nike Cross Regionals Northwest in Boise, ID.
In the championship division, Antonino finished in 14th place out of a field of over 200 runners. Her time was 18:06.20.
Hulbert paced the Wyoming boys at 15:28.80 and took 14th place, as well.
Both were coming off state championships in Cheyenne back in October. Antonino won the 4A girls' race, while Hulbert captured the 3A boys' race, despite missing 3.5 weeks of the season due to an injury.
Star Valley ran in the championship division as 'Ohana.' They finished in eighth place out of 24 teams with 245 points. North Idaho XC placed first in the team standings with 113 points. South Oregon Distance Project was second (118), and Mount Tabor Track Club was third (137).
Juniors Habtamu Wetzel and Jase Burton led the way. Wetzel came in 16th at 15:30. Burton was right behind in a tie for 17th place at 15:30.27.
Cheyenne Central ran in the girls' championship division and checked in at No. 19 with 410 team points. Their top finisher was Emma Hofmeister at 76th.
Several other Wyoming teams and individuals competed in the open division.
On the girls' side, the best finish came from Cheyenne East freshman Maggie Madsen, who took second at 18:29.20.
Cody XC Club No. 2 came in fifth place with 270 team points. Lillie Kirkham finished 20th (19:36.60). Hallie Schramm was close behind at No. 28 (19:40.10).
Evanston's Jocelyn Capener was the next-highest Wyoming runner in 42nd place (19:51.40).
Over 900 runners were in the girls' open division.
On the boys' side, Riverton's Kaden Chatfield won the open division at 15:44.10. Jonah Rigg from Cheyenne Central took 16th place. Cody's Benjamin Stewart was 23.
Kelly Walsh finished third in the boys' open division team race with 369 points. The Trojans' top performance came from Micah Colling. He placed 39th.
Green River, Mountain View, Powell, and Worland also had runners compete at the Nike Cross Regionals Northwest.
The cross-country meet was held at Eagle Island State Park.
2023 Girls State Cross Country
2023 Girls State Cross Country
Gallery Credit: Libby Ngo, Frank Gambino,
Boys State Cross Country-2023
Boys State Cross Country-2023
Gallery Credit: Libby Ngo, Frank Gambino