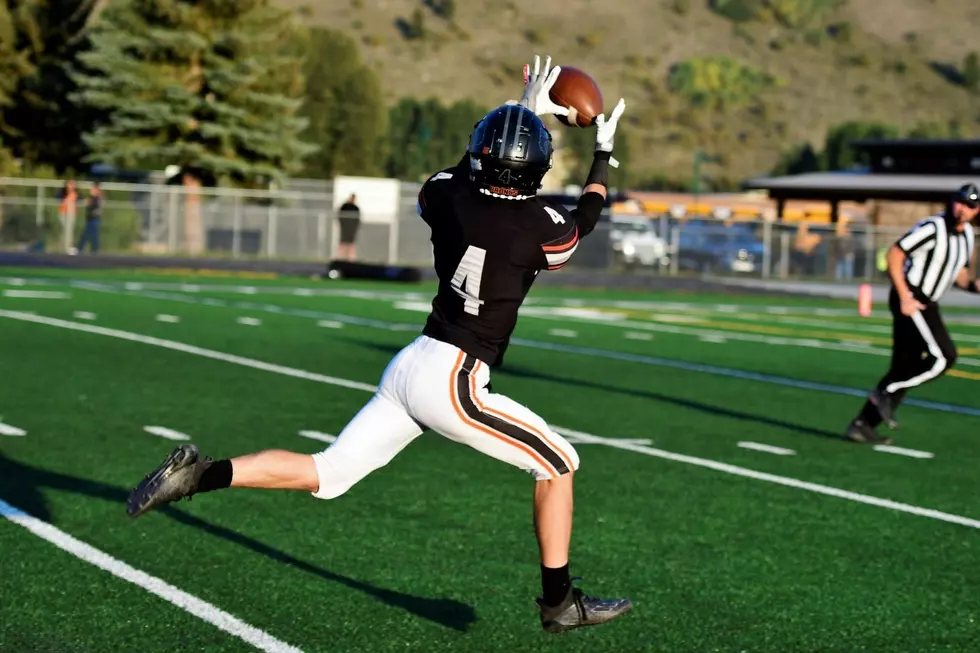 Jackson Dominates Wood River, ID. for 2nd Win in 2022
Photo Courtesy: Tammy Griebel
Despite some changes in personnel, Jackson remains a serious contender in 3A football. The Broncs improved to 2-1 after a 55-12 win over Wood River from Hailey, Idaho back on Friday. Jackson had a tremendous first half and scored just every way possible. Xander Witt was a star for the Broncs with a pair of touchdown receptions in the first half. The first one went for 12 yards and the 2nd one covered 50 yards. Witt also came up with a pick-six in the 2nd half on a play that went for 40 yards.
This Jackson team has considerable talent and it will be interesting to see where they stack up in 3A play, especially after a 17-9 win over Douglas. The Broncos will be on the road this week in St. Anthony, Idaho to meet 4-0 South Fremont.
Check out some top-notch photos of that Jackson-Wood River game compliments of Tammy Griebel in our gallery below. Enjoy!
Jackson-Wood River, ID. Football
Jackson-Wood River, ID. Football