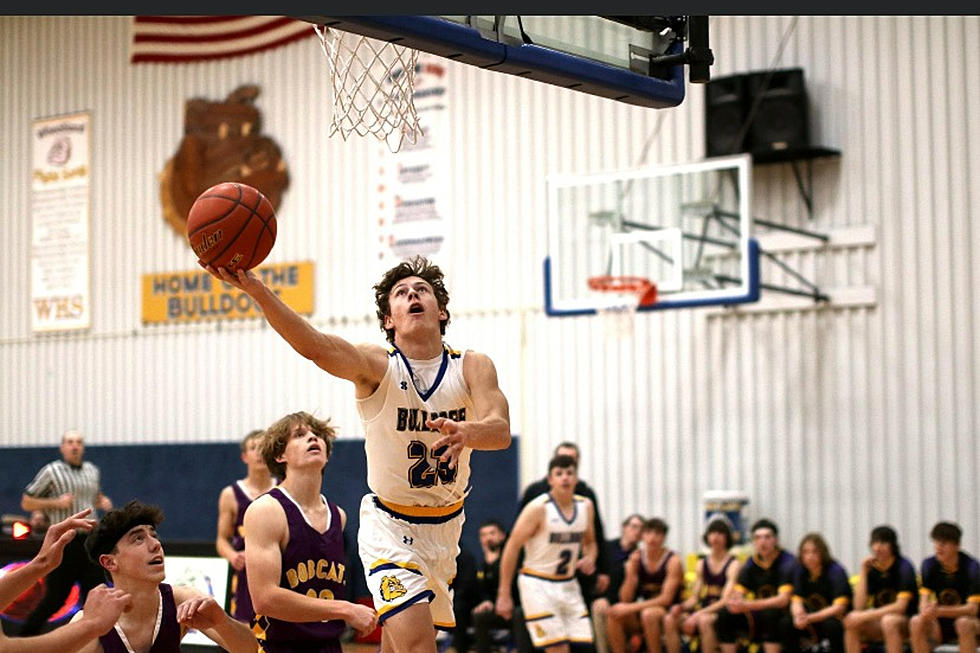 Kade Preuit of Wheatland Passes 1,000 Points
Courtesy: Mark DeLap
Kade Preuit from Wheatland High School joined an elite club last month when the senior scored the 1,000th-point of his high school basketball career.
Preuit accomplished the feat three weekends ago and continues to add to his scoring total.
The senior is the leading scorer in Class 3A and third in the state with an average of 24.7 points per game this season. He has scored 30 points or more five times already this year. In addition, Preuit leads the Bulldogs with 7.5 rebounds per contest and adds 2.1 assists and 2.5 steals per game. Both of those marks rank second for the Wheatland boys. He shoots 51 percent from the floor and 32 percent beyond the arc. The Bulldogs are currently 5-12 this season and 1-2 in the 3A Southeast Quadrant.
Preuit was an all-state pick last year and is a two-time all-conference selection. In his junior season, he averaged 19.3 points, three assists, and 2.8 steals per game. He helped the Bulldogs to a berth in the Class 3A boys basketball state tournament. Preuit averaged 11 points per game his sophomore season.
Preuit is a four-sport star in Wheatland. He was a two-time all-state football player at WHS. He has qualified for the state track championships three times and participated twice (2020 got canceled due to Covid). Last year, he finished third in both the high jump and long jump in Class 3A. Preuit is also a starter for the Wheatland Lobos Legion baseball team. He helped them to a 27-14 record last summer.
Our congratulations to Kade!
Do you know of a high school basketball player that's reached 1000 points in their career? Let us know. You can email the information to david@wyopreps.com, and please include a photo. We are working on a couple more stories we know of.
High School Sports Pics of the Week Jan. 28-29
High School Sports Pics of the Week Jan. 28-29