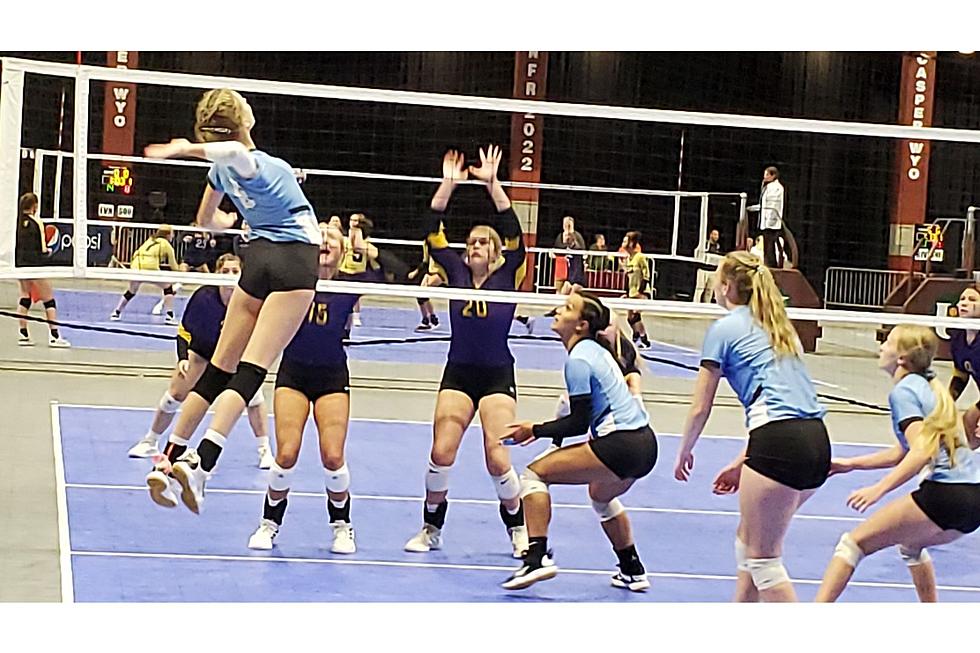 One New Team Enters the WyoPreps Coaches and Media Volleyball Poll
Frank Gambino, WyoPreps.com
Not a lot is different in the new WyoPreps Coaches and Media Volleyball Poll released on Thursday compared to a week ago.
There are no changes at the top, and only one new team enters the poll.
Class 4A sees the most significant change, but the top three remain the same. Laramie's loss to Kelly Walsh in Casper cost them their unanimous vote, but the Lady Plainsmen are still on top, followed by the Trojans and Cheyenne East. Laramie received seven of the ten first-place votes. What's new? Evanston makes its first appearance in the rankings this year and debuts at No. 4. The Red Devils also snagged a first-place vote. Natrona County stays in fifth.
Nothing is different in 3A. Mountain View keeps the No. 1 ranking with 11 of the 12 first-place votes. The Buffalos are followed by their Bridger Valley rival, Lyman, who is second. Lander remains third. The Tigers did receive a first-place vote. Buffalo and Pinedale stay fourth and fifth, respectively.
There is only a small change in Class 2A. Riverside is still a unanimous choice for No. 1. The Rebels earned all ten of the first-place votes. Sundance holds onto second but by only three points over Big Horn, who is still third. Moorcroft and Rocky Mountain are tied for fourth this week.
In 1A, Cokeville stays at the top. The Panthers received eight of the 12 first-place votes. Kaycee is second, while Upton is alone in third this week. Despite two first-place votes, Little Snake River falls from a tie for third to alone in fourth. Southeast rounds out the top five in fifth for the second consecutive poll.
Click the button below to see how the coaches and media around the state voted in this week's poll.
Disclaimer: The WyoPreps Coaches and Media Poll is done for fun. It does not have any bearing on the postseason or seeding for any postseason tournament.
10 Of The Most Famous Wyomingites In History
We asked our listeners to tell us who they thought was the most famous Wyomingite in History, here are the top 10 picks. NOTE: To be a Wyomingite you do NOT have to be born here, but you DO have to have lived here for at least a year.
- 10 Of The Most Famous Wyomingites In History