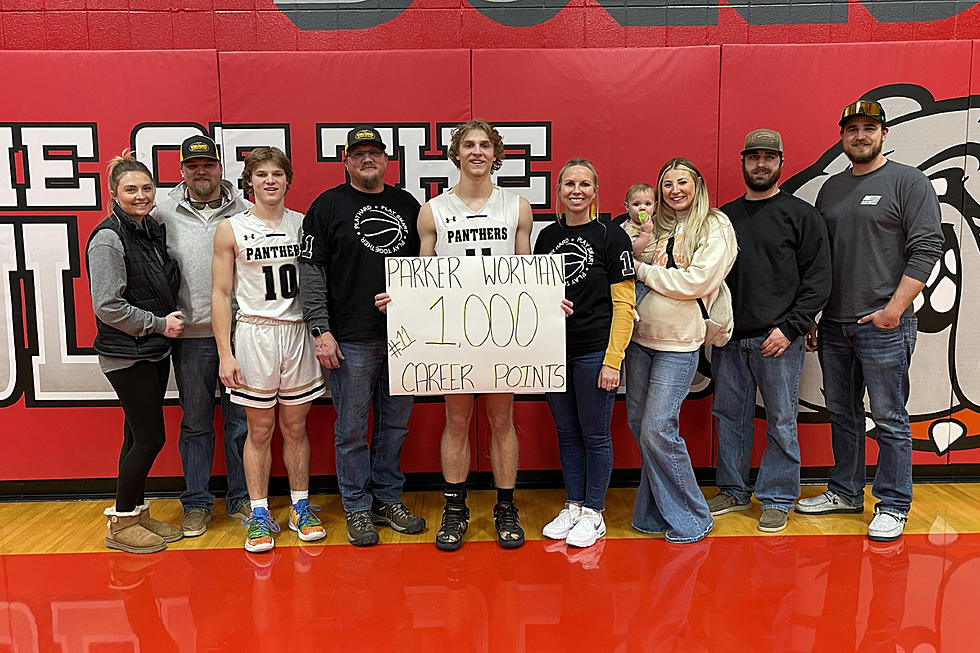 Parker Worman Passes 1000 Points in his High School Basketball Career
Courtesy: Jamye Worman
Wright senior Parker Worman became another member of the 1000-point club recently.
A four-year starter for the Panthers, Worman reached the milestone last Saturday with a 26-point effort against Tongue River at the 2A East Regional Tournament in Sundance.
As a senior, Parker is averaging 13 points per game to Wright and is shooting 54 percent from the field. He also grabs 8.4 rebounds per game. That has helped the Panthers to an 18-9 record and an appearance at the 2A boys' basketball state tournament this weekend.
As a junior, Worman was an all-state and all-conference selection. Last season, he also averaged 13 points per game and shot 54 percent from the floor. He snagged 9.1 rebounds per game and helped Wright to a fourth-place finish at the 2A East Regional Tournament and a Consolation Championship at the 2022 2A State Tournament.
Worman averaged 8.8 points and 5.4 rebounds per game to lead the Panthers as a sophomore in the 2021 season. He averaged 6.7 points and 3.9 rebounds per game as a freshman in 2020.
Congratulations, Parker!
Wyoming High School Sports Pics of the Week Jan. 5-7
Wyoming High School Sports Pics of the Week Jan. 5-7