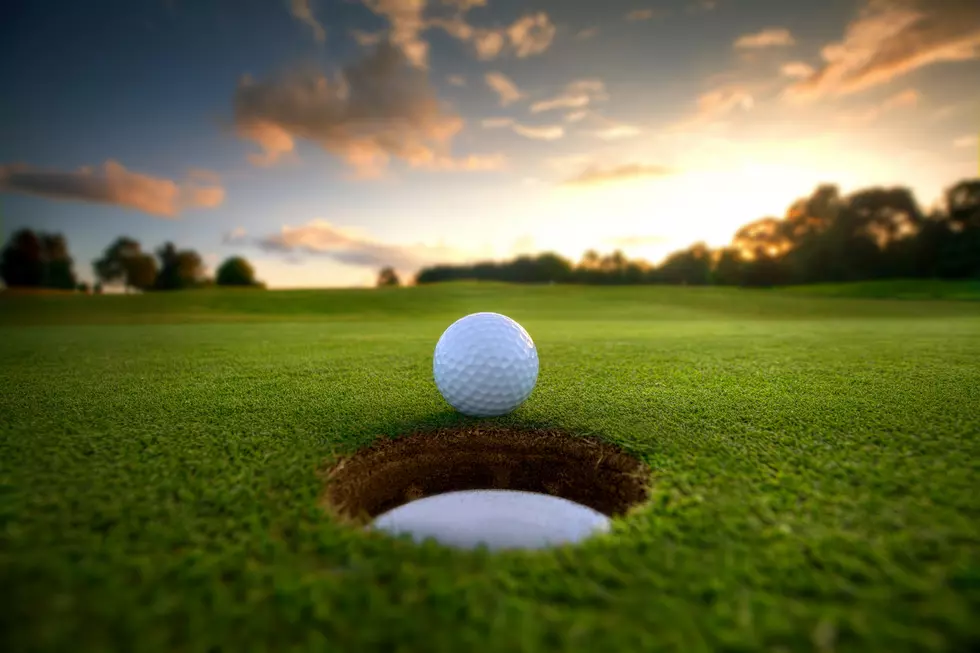 The 2022 Champions of Wyoming High School State Golf
kevron2001, Getty Stock/ThinkStock
The Wyoming prep golf season was completed last Friday and Saturday with the state championships in Rock Springs, Buffalo, and Wright.
Championships were won by individuals and teams to complete the 2022 season.
A trio of three-time winners highlighted the play on the links. The Johnson reign continued in 2A boys, but this was a brother. Another golfer won a second title in three years, while the 4A boys produced a first-time winner thanks to a playoff. Team-wise, five of the six were repeat winners, while the other continued its dominance.
Class 4A
Sheridan's Samantha Spielman capped her outstanding high school career with a second title. She won by four shots with a total score of 146. Spielman shot 73 in both rounds at White Mountain Golf Course in Rock Springs. Carli Kalus (Kelly Walsh) was second at 150, while Haily Kalus (KW) was third at 153.
On the boys' side, a first-time champion was crowned in a playoff. Kelly Walsh's Josh Lane topped defending champion Brock Owings of Sheridan in that playoff for the title. Both finished with scores of 146, but Lane got the trophy in the playoff. Owing took second, and Cheyenne Central's Zack Wiltanger and Jackson's Mason Evans tied for third at 148.
The Kelly Walsh girls and Jackson boys repeated as team state champions.
Class 3A
Both individual champions captured their third straight title in Class 3A. Juniors Erika Cook from Lovell and Parker Paxton of Riverton finished in first place at the Buffalo Golf Course.
After being tied for first at the end of the first day (76), Cook fired an 80 and won by two shots for the three-peat. She finished with a two-day total of 156. Green River's Isabell Salas (158) took second, while Wheatland teammates Lily Nichols and Macy Jones tied for third at 175.
Parker Paxton showed his dominance with a 15-shot victory in Buffalo. The junior had rounds of 65 and 72 for a total score of 137. Evanston's Sam Dolezal took second at 152. Buffalo's Keehan Rickett fired a 156 on his home course for third place.
The Wheatland girls and Riverton boys repeated as team champions.
Class 2A
Upton's Brooklyn Materi won a third consecutive state championship in Class 2A at the Hay Creek Golf Course in Wright. Materi fired rounds of 83 and 88 for a 20-shot victory. Her final total score was 171.
Sundance's Sheridan Schubarth took second at 191. Tongue River's Anna Keller was third at 201.
Another Johnson won the 2A boys' title, but this time it was Hadley Johnson. He won by two shots with a score of 161. Johnson shot 83 in the first round and 78 in the final round. Kemmerer's Carter Wood took second place at 163. Logan Timberman of Upton finished third at 166.
The Upton girls repeated as girls' team champions. Thermopolis' boys won the crown for the fifth straight year and seventh time in the last nine years.
Wyoming High School Sports Pics of the Week Sept 8-10
Wyoming High School Sports Pics of the Week Sept 8-10