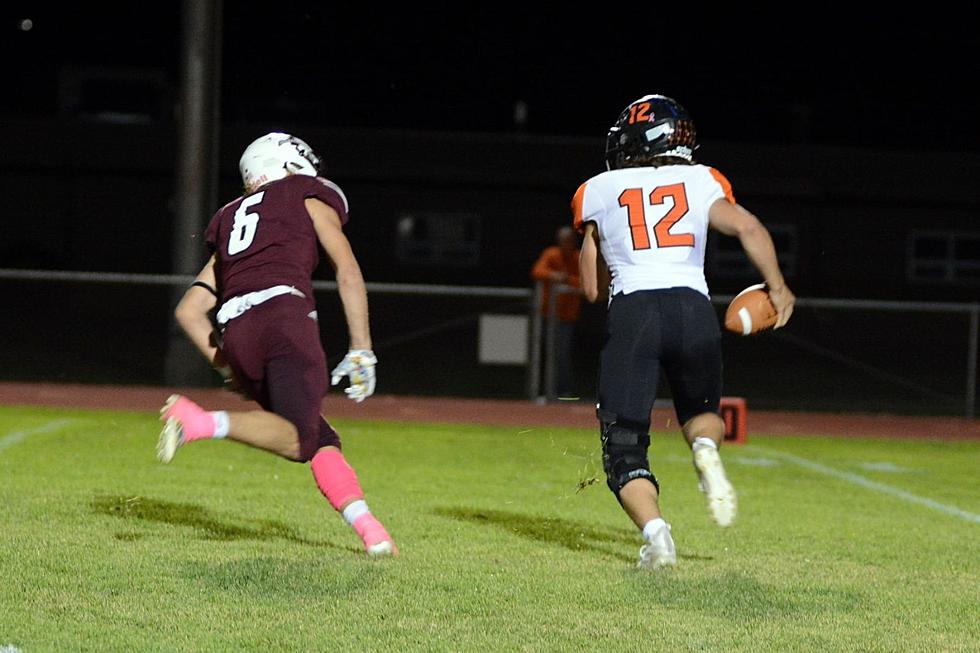 Torrington Wins Their 5th in Row, Downing Newcastle
Dawn Bivens Townsquare Media
The Torrington Blazers have reeled off 5 wins in a row after taking care of Newcastle on Friday night 35-22. This wasn't as dramatic as last week's double-overtime win over Big Horn, but effective nevertheless. The Blazers opened the scoring in this game with a 6 yard run for a touchdown by Cole Parriot so that put Torrington up for good.
The teams traded touchdowns in the 2nd quarter as Beau Bivens found his way into the end zone for the TD giving the Blazers a 14 point lead. Newcastle answered with a score of their own as Tanner Nielson caught a 29-yard touchdown pass to cut the lead in half to 14-7.
In the 3rd quarter, Bivens scored for the 2nd time, this time from 2 yards out and it was 21-7. The Dogies responded yet again with a 1-yard plunge to the end zone from Holden McConkey so Newcastle was right in it, trailing 21-14.
Torrington but the game away in the 4th quarter with a couple of touchdowns. The first was Bivens on a 3-yard run which was followed by a 28-yard pick-six by Deagan Keith. Newcastle score one last time for the game on a 3 yard run from Slade Roberson but Torrington takes this one 35-22.
The Blazers at 5-2 overall meet Wheatland this week. Newcastle is 2-5 overall with a road game at Burns on Friday. We have some fabulous photos once again from Dawn Bivens on this game in Goshen County. Enjoy!
Torrington Vs. Newcastle Football 10-8-21
Torrington Vs. Newcastle Football 10-8-21
UW: University of Wyoming Cowboys' Greatest Games From the First Decade of the 2000's