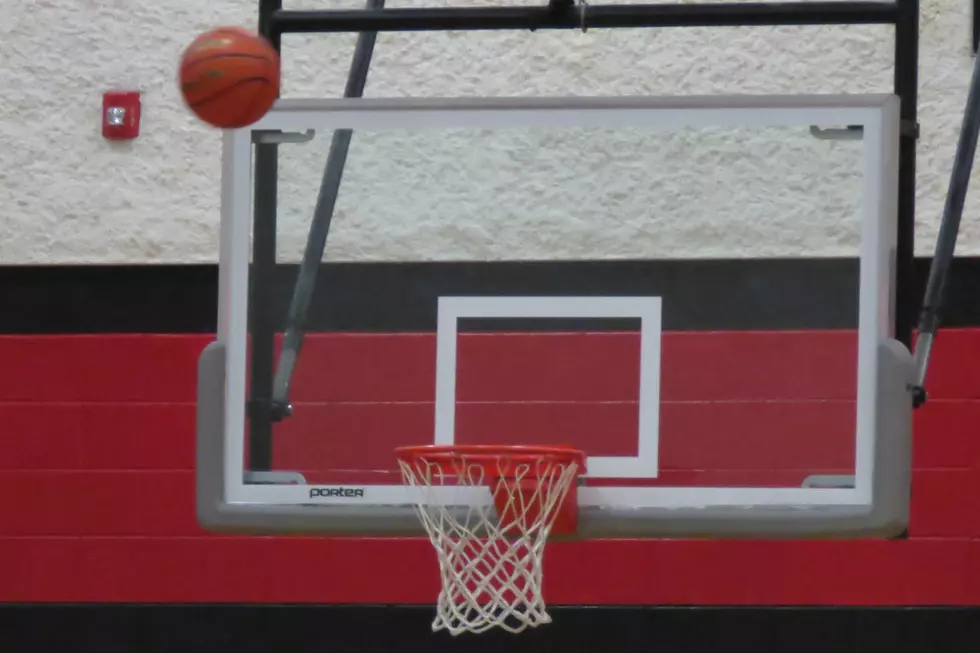 Wyoming High School Boys Basketball Standings: Feb. 27, 2023
David Settle, WyoPreps.com
The high school boys basketball season is coming to a close, and this is the latest standings update.
For teams in Class 1A and 2A, there are some final records for those whose season is done, while others look ahead to the state tournament. Class 3A and 4A concluded the regular season over the past weekend, except for one game in 3A that impacts seeding at the 3A East Regional Tournament.
A game in Class 4A won't be played because it will not adjust seeding at the regional tournament.
As of today, Feb. 27, 2023, here are the standings.
Teams are listed by their conference record first, and then by their overall record. If a tie exists, then those teams are listed in alphabetical order, but if a tiebreaker is available they're listed according to those criteria.
4A Northeast: (Overall Record, followed by Conference Record)
Thunder Basin 11-9, 4-2
Sheridan 13-6, 4-2
Natrona County 10-12, 2-4
Campbell County 7-14, 2-4
4A Southeast: (Overall Record, followed by Conference Record)
Cheyenne East 19-2, 6-0
Cheyenne Central 15-7, 4-2
Laramie 10-12, 2-4
Cheyenne South 4-17, 0-6
4A Northwest: (Overall Record, followed by Conference Record)
Riverton 17-4, 4-2
Cody 11-8, 4-2
Rock Springs 12-9, 3-2
Kelly Walsh 8-11, 0-5
4A Southwest: (Overall Record, followed by Conference Record)
Star Valley 13-8, 5-1
Jackson 11-9, 4-2
Evanston 6-15, 3-3
Green River 3-17, 0-6
3A Northeast: (Overall Record, followed by Conference Record)
Buffalo 12-8, 6-0
Glenrock 8-11, 4-2
Moorcroft 5-15, 2-4
Newcastle 1-19, 0-6
3A Southeast: (Overall Record, followed by Conference Record)
Douglas 22-1, 6-0
Torrington 7-12, 2-3
Wheatland 8-16, 2-4
Rawlins 6-14, 1-4
3A Northwest: (Overall Record, followed by Conference Record)
Worland 17-3, 6-0
Powell 14-6, 4-2
Lovell 9-11, 2-4
Thermopolis 4-18, 0-6
3A Southwest: (Overall Record, followed by Conference Record)
Lyman 15-6, 5-1
Lander 13-8, 4-2
Pinedale 10-11, 3-3
Mountain View 2-20, 0-6
2A Northeast: (Overall Record, followed by Conference Record)
Big Horn 20-2, 5-1
Tongue River 20-4, 4-2
Wright 18-9, 3-3
Sundance 6-16, 0-6
2A Southeast: (Overall Record, followed by Conference Record)
Pine Bluffs 23-3, 6-0
Lingle-Ft. Laramie 14-10, 3-3
Burns 8-17, 2-4
Lusk 7-17, 1-5
2A Northwest: (Overall Record, followed by Conference Record)
Wind River 15-8, 5-1
Rocky Mountain 11-11, 5-1
Greybull 12-11, 2-4
Shoshoni 10-13, 0-6
2A Southwest: (Overall Record, followed by Conference Record)
Wyoming Indian 12-11, 4-2
Big Piney 9-13, 4-2
Kemmerer 14-10, 2-4
St. Stephens 4-15, 2-4
1A Northeast: (Overall Record, followed by Conference Record)
Upton 19-4, 7-0
Hulett 14-7, 5-3
Kaycee 10-13, 5-3
Midwest 5-17, 2-5
Arvada-Clearmont 1-18, 0-8
1A Southeast: (Overall Record, Conference Record)
Southeast 16-8, 6-0
Guernsey-Sunrise 10-10, 4-2
H.E.M. 6-16, 2-4
Rock River 3-17, 0-6
1A Northwest: (Overall Record, followed by Conference Record)
Burlington 23-3, 8-0
Dubois 13-10, 6-2
Meeteetse 10-12, 4-4
Ten Sleep 7-12, 1-7
Riverside 3-20, 1-7
1A Southwest: (Overall Record, followed by Conference Record)
Saratoga 21-0, 8-0
Cokeville 12-11, 5-3
Farson-Eden 6-16, 4-4
Little Snake River 11-12, 3-5
Encampment 7-12, 0-8
2023 Peach Basket Classic-Natrona Vs. Kelly Walsh
2023 Peach Basket Classic-Natrona Vs. Kelly Walsh
Cheyenne East Vs. Cheyenne Central Basketball
Cheyenne East Vs. Cheyenne Central Basketball