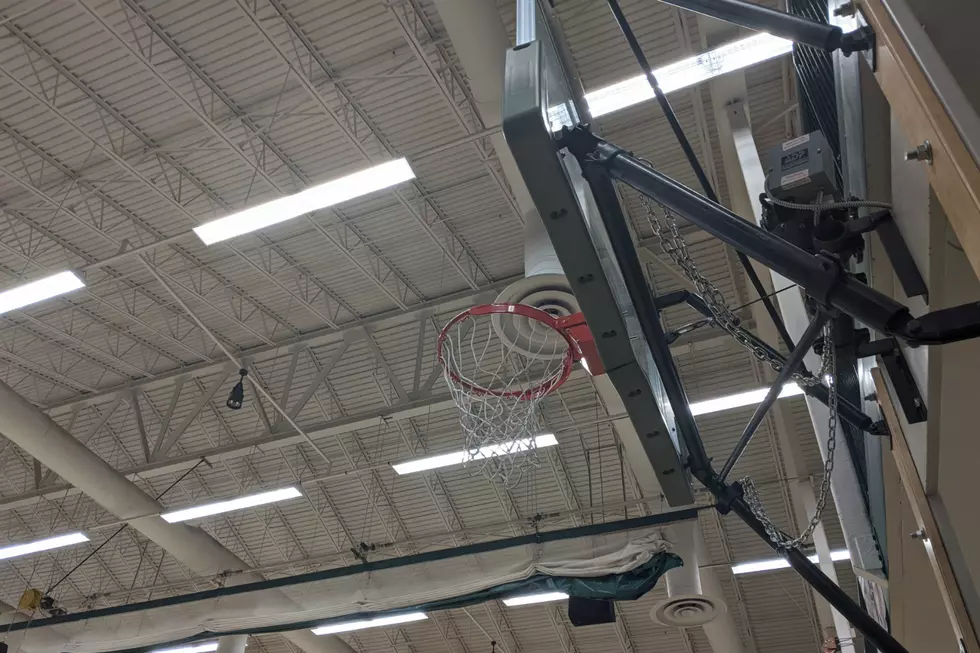 Wyoming High School Girls Basketball Standings: Feb. 27, 2023
David Settle, WyoPreps.com
With the prep basketball season winding down for girls' teams around the state, here are the latest updated standings.
For some teams in Class 1A and 2A, this is their final record. Others have moved on to the state tournament later this week. Class 3A and 4A just wrapped up their regular season.
Originally, two games were postponed to today, but those are now canceled since they don't impact seeding at the upcoming regional tournaments for 3A and 4A.
Teams are listed according to their conference quadrant record first, and then by their overall record. If a tie exists, teams are listed in alphabetical order unless a tiebreaker put one team over another.
4A Northeast: (Overall Record, followed by Conference Record)
Thunder Basin 17-4, 5-1
Campbell County 13-8, 4-2
Sheridan 11-8, 2-4
Natrona County 11-12, 1-5
4A Southeast: (Overall Record, followed by Conference Record)
Cheyenne East 18-2, 6-0
Cheyenne Central 12-8, 3-3
Laramie 16-6, 3-3
Cheyenne South 1-20, 0-6
4A Northwest: (Overall Record, followed by Conference Record)
Cody 19-0, 6-0
Rock Springs 8-12, 3-2
Kelly Walsh 4-15, 2-3
Riverton 3-18, 0-6
4A Southwest: (Overall Record, followed by Conference Record)
Green River 11-9, 6-0
Star Valley 13-8, 4-2
Evanston 6-15, 2-4
Jackson 0-20, 0-6
3A Northeast: (Overall Record, followed by Quadrant Record)
Buffalo 16-4, 5-1
Newcastle 15-5, 5-1
Moorcroft 10-10, 2-4
Glenrock 8-10, 0-6
3A Southeast: (Overall Record, followed by Quadrant Record)
Douglas 22-1, 6-0
Wheatland 17-7, 4-2
Torrington 9-11, 1-5
Rawlins 3-18, 1-5
3A Northwest: (Overall Record, followed by Quadrant Record)
Powell 13-8, 6-0
Lovell 14-8, 4-2
Worland 4-16, 1-5
Thermopolis 3-18, 1-5
3A Southwest: (Overall Record, followed by Quadrant Record)
Pinedale 17-4, 5-1
Lyman 17-5, 4-2
Mountain View 20-3, 3-3
Lander 6-15, 0-6
2A Northeast: (Overall Record, followed by Quadrant Record)
Sundance 14-9, 6-0
Tongue River 17-7, 4-2
Wright 9-16, 2-4
Big Horn 3-18, 0-6
2A Southeast: (Overall Record, followed by Quadrant Record)
Lingle-Ft. Laramie 18-7, 4-2
Pine Bluffs 11-15, 4-2
Burns 11-15, 3-3
Lusk 8-15, 1-5
2A Northwest: (Overall Record, followed by Quadrant Record)
Rocky Mountain 17-6, 6-0
Wind River 8-16, 3-3
Shoshoni 13-13, 2-4
Greybull 3-19, 1-5
2A Southwest: (Overall Record, followed by Quadrant Record)
Wyoming Indian 19-5, 6-0
Kemmerer 17-8, 4-2
Big Piney 9-14, 2-4
St. Stephens 1-16, 0-6
1A Northeast: (Overall Record, followed by Quadrant Record)
Upton 20-2, 7-0
Kaycee 8-12, 5-3
Arvada-Clearmont 10-11, 4-4
Hulett 5-15, 3-5
Midwest 1-14, 0-7
1A Southeast: (Overall Record, Conference Record)
Southeast 25-2, 6-0
Rock River 14-9, 4-2
H.E.M. 2-18, 2-4
Guernsey-Sunrise 2-17, 0-6
1A Northwest: (Overall Record, followed by Quadrant Record)
Burlington 19-4, 6-0
Riverside 13-10, 4-2
Dubois 11-14, 2-4
Meeteetse 5-16, 0-6
1A Southwest: (Overall Record, followed by Quadrant Record)
Cokeville 14-9, 6-2
Encampment 13-9, 5-3
Saratoga 11-10, 5-3
Little Snake River 12-9, 4-4
Farson-Eden 2-17, 0-8
Cheyenne East Vs. Cheyenne Central Basketball
Cheyenne East Vs. Cheyenne Central Basketball
2023 Peach Basket Classic-Natrona Vs. Kelly Walsh
2023 Peach Basket Classic-Natrona Vs. Kelly Walsh