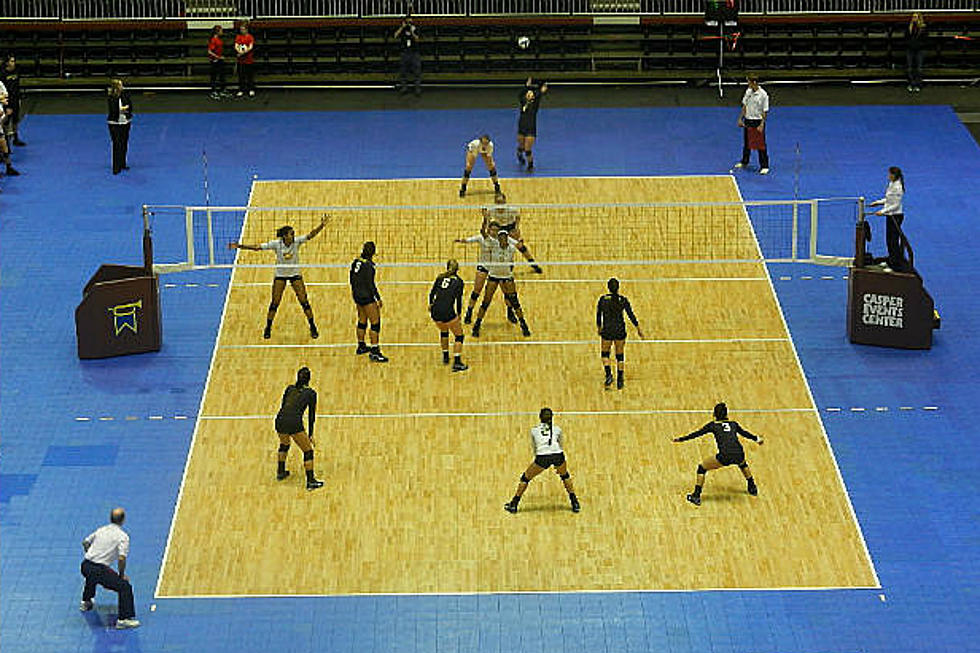 Wyoming High School Volleyball Peak Performers 11-2-23
Kevin Koile, WyoPreps.com
The state for Wyoming High School volleyball teams is here.
Ahead of the culminating event, WyoPreps was curious about the top numbers turned in during the season around the state.
WyoPreps has gathered some of the top volleyball stats in the 2023 season. These came only from the 4A volleyball report sent to the state statistician and stats reported online at MaxPreps.com for the other three classifications.
Let's take a look at some of the top individual players across six statistical categories.
Kills
Addy Thorington, Powell = 535 kills (state leader/most in 3A)
Hailey Eldredge, Lyman = 505 kills
Kate Walker, Mountain View = 457 kills
Emme Mullinax, Big Horn = 396 kills (most in 2A)
Kenzie Evans, Little Snake River = 331 kills (most in 1A)
Rainey Powell, Cody = 322 kills (most in 4A)
Hitting Percentage (min. 1 attack per set)
Maddy Stucky, Laramie = .473 (state leader/top in 4A)
Addy Thorington, Powell = .303 (top in 3A)
Kenzie Evans, Little Snake River = .282 (top in 1A)
Saydie Zimmer, Big Horn = .209 (top in 2A)
Assists
Ali Sibert, Mountain View = 1069 (state leader/most in 3A)
Molly Hays, Cody = 903 (most in 4A)
Bailey Myers, Little Snake River = 723 (most in 1A)
Chaise Benasky, Greybull = 675 (most in 2A)
Digs
Paige Rose, Lyman = 1034 (state leader/most in 3A)
Regina Herrera, Little Snake River = 534 (most in 1A)
Mykhia Dymond, Campbell County = 480 (most in 4A)
Jazmin McOmber, Wright = 479 (most in 2A)
Service Aces
Mylie Micheli, Mountain View = 82 (state leader/most in 3A)
Molly Hays, Cody = 71 (most in 4A)
Kennedy Craft, Greybull = 63 (most in 2A)
Makenna King, Saratoga = 51 (most in 1A)
Total Blocks
Saige Kidd, Powell = 176 (state leader/most in 3A)
Jade Brown, Cheyenne East = 98 (most in 4A)
Cassidy Herring, Saratoga = 83 (most in 1A)
Aleksey McColloch, Greybull = 78 (most in 2A)
Wyoming High School Sports Pics of the Week: Oct. 26-28
Wyoming High School Sports Pics of the Week: Oct. 26-28
Gallery Credit: Kellie Jo Allison, Frank Gambino, Bridgett Truempler, Karen Peroulis, Jolie Fay, Susan Bullard, Erin Hager, Libby Ngo, Dave Treick, Chrissy Sanchez, Angie Erickson, Jessica Schooner, Chary Porter, Tony Montoya, Tina Frady, Anita Bartlett, Jamie Tippetts, Sadie Snively, Brian Mitchell, Ashley Jessen,