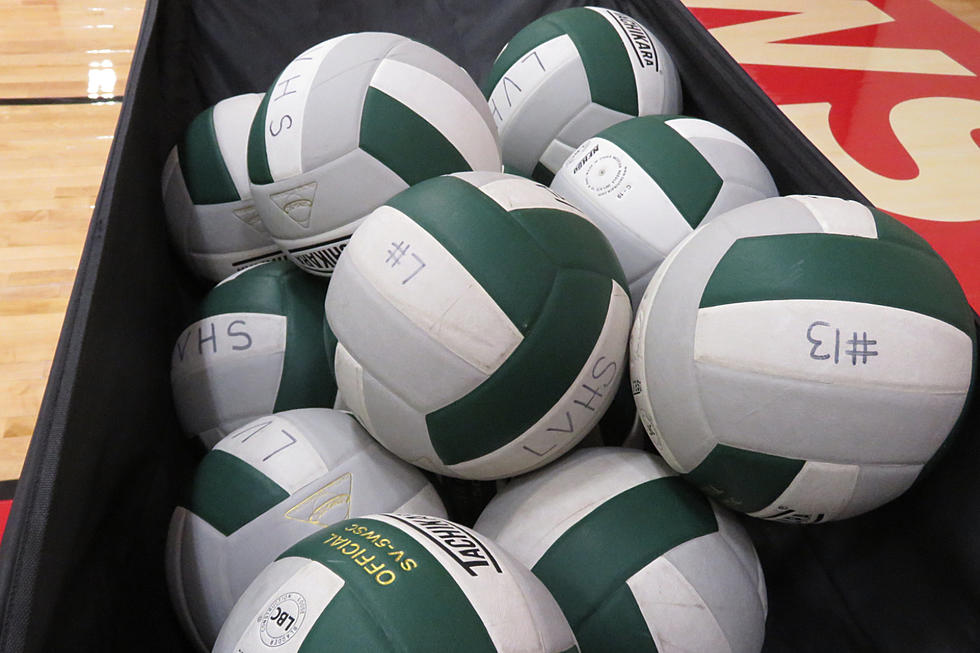 Wyoming High School Volleyball Standings: Aug. 29, 2022
David Settle, WyoPreps.com
The first weekend of the season is over. Most Wyoming High School volleyball teams played multiple matches.
There were six in-state tournaments that involved most teams around the state, but there are a few that will make their debut this week.
These are the standings for all matches played through Aug. 27, 2022.
Teams are listed by their conference record first, then their overall record. If there is a tie, teams are listed alphabetically.
4A West: (Overall Record, followed by Quadrant Record)
Cody 5-0
Kelly Walsh 5-0
Star Valley 4-2
Rock Springs 3-3
Evanston 2-3
Riverton 2-3
Green River 1-4
Jackson 0-0
4A East: (Overall Record, followed by Quadrant Record)
Thunder Basin 6-0
Natrona County 4-1
Sheridan 3-3
Campbell County 2-3
Cheyenne East 2-3
Laramie 2-3
Cheyenne Central 1-4
Cheyenne South 0-5
3A Northwest: (Overall Record, followed by Quadrant Record)
Powell 4-1
Lovell 3-1-1
Worland 0-0
Thermopolis 0-1
3A Southwest: (Overall Record, followed by Quadrant Record)
Lyman 6-0
Mountain View 5-1
Pinedale 4-1
Lander 2-3
3A Northeast: (Overall Record, followed by Quadrant Record)
Moorcroft 4-2
Buffalo 3-3
Newcastle 3-3
Glenrock 0-6
3A Southeast: (Overall Record, followed by Quadrant Record)
Douglas 5-1
Torrington 3-3
Wheatland 3-3
Rawlins 1-5
2A Northwest: (Overall Record, followed by Quadrant Record)
Rocky Mountain 3-1-2
Wind River 2-3
Greybull 1-2-2
Shoshoni 1-4
2A Southwest: (Overall Record, followed by Quadrant Record)
Kemmerer 2-4
Big Piney 1-4
Wyoming Indian 0-4
St. Stephens - will not field a team this season; playing with Wyoming Indian
2A Northeast: (Overall Record, followed by Quadrant Record)
Tongue River 4-0-1
Big Horn 5-1
Sundance 3-1
Wright 1-5
2A Southeast: (Overall Record, followed by Quadrant Record)
Burns 3-3
Lingle-Ft. Laramie 1-3
Lusk 1-3
Pine Bluffs 1-3
1A Northwest: (Overall Record, followed by Quadrant Record)
Meeteetse 3-1-1
Burlington 2-2-1
Dubois 1-4
Riverside 1-4
Ten Sleep 0-0
1A Southwest: (Overall Record, followed by Quadrant Record)
Encampment 1-0
Little Snake River 1-0
Saratoga 4-1
Cokeville 3-3
Farson-Eden 0-0
1A Northeast: (Overall Record, followed by Quadrant Record)
Arvada-Clearmont 1-0, 1-0
Kaycee 4-0
Hulett 3-1
Upton 1-3
Midwest 0-1, 0-1
1A Southeast: (Overall Record, do not play Quadrant matches)
Rock River 2-2
Southeast 2-4
H.E.M. 0-1
Guernsey-Sunrise 0-0
Big Piney Football & Volleyball Scrimmages
Big Piney Football & Volleyball Scrimmages