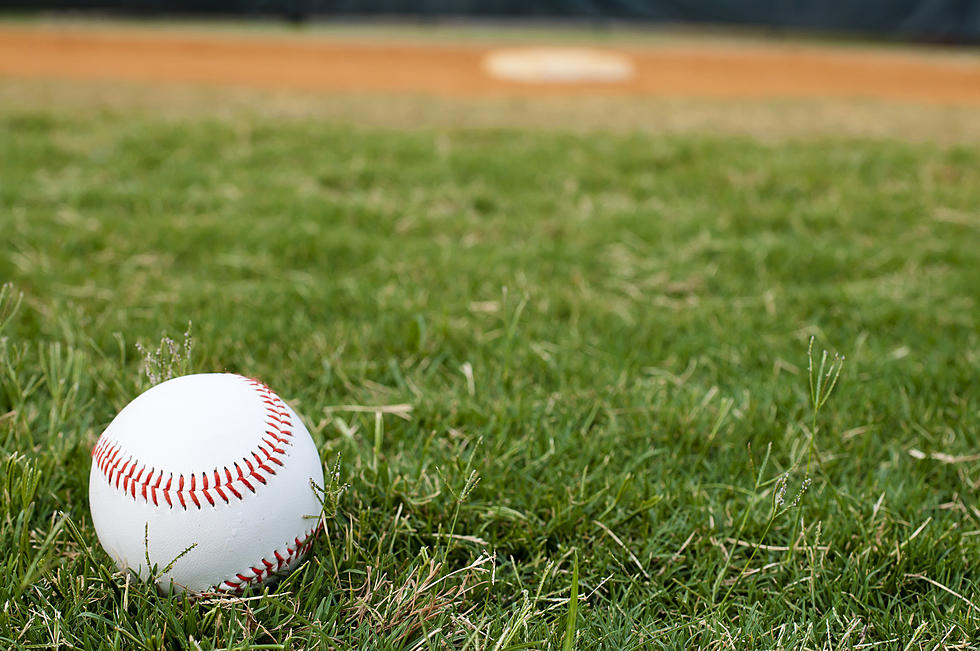 Wyoming Legion Baseball Standings: August 8, 2023
dehooks, Townsquare Media
The baseball season in the state is not quite done. There is one team that is still playing in 2023.
Cheyenne became the first Wyoming team to reach the American Legion World Series.
The season for Gillette and Powell came to an end at the regional tournaments.
All games played through August 7, 2023, are included in this update. Teams are listed by their conference record first and then by their overall record.
This is the 18th standings update for the 2023 season:
AA: (Overall Record Listed First, Then Conference Record)
Sheridan Troopers 41-22, 13-1
Cheyenne Sixers 65-15, 12-2
Gillette Roughriders *53-25, 8-6
Casper Oilers 32-23, 8-6
Laramie Rangers 28-32, 6-8
Jackson Giants 28-34, 4-10
Cheyenne Hawks 29-31, 4-10
Rock Springs Stallions 9-42-1, 1-13
A East:
Douglas Cats 35-15, 10-2
Casper Drillers 29-20-2, 8-4
Torrington Tigers 32-16, 7-5
Gillette Rustlers 23-37, 7-5
Sheridan Jets *18-33, 4-8
Wheatland Lobos 15-25, 4-8
Buffalo Bulls 6-37, 2-10
A Northwest:
Powell Pioneers 48-20, 12-0
Cody Cubs 37-22-1, 8-4
Lovell Mustangs 22-25, 4-8
Lander Legends *8-25, 0-12
A Southwest:
Green River Knights 17-24, 6-2
Evanston Outlaws 20-21, 6-2
Rawlins Generals 0-27, 0-8
*The Gillette Riders' record on GameChanger shows 54 wins, but their game against Sheridan on May 10 was not completed due to rain and does not count in the standings. The Sheridan Jets' record on GameChanger shows 19 wins, but their game on May 26 against Gillette was rained out in the third inning and does not count. Finally, WyoPreps was told that Lander's two wins over the Riverton B&C team on May 19 were exhibition games and do not count in the standings from their GameChanger record.
There are also a handful of teams that show multiple post-season games scored for the same game, thus that record in GameChanger is not accurate. WyoPreps has the correct records listed.
AA Northwest Regional Tournament Championship Game 2023
The Cheyenne Sixers took on the Gillette Riders in the 2023 AA Northwest Regional American Legion Baseball Tournament Championship game. Cheyenne won 7-4.
2023 Wyoming Legion Baseball A All-Star Game
The West beat the East, 9-8, in the third annual Wyoming American Legion Baseball Single-A All-Star game in Douglas, WY, on Aug. 5, 2023.