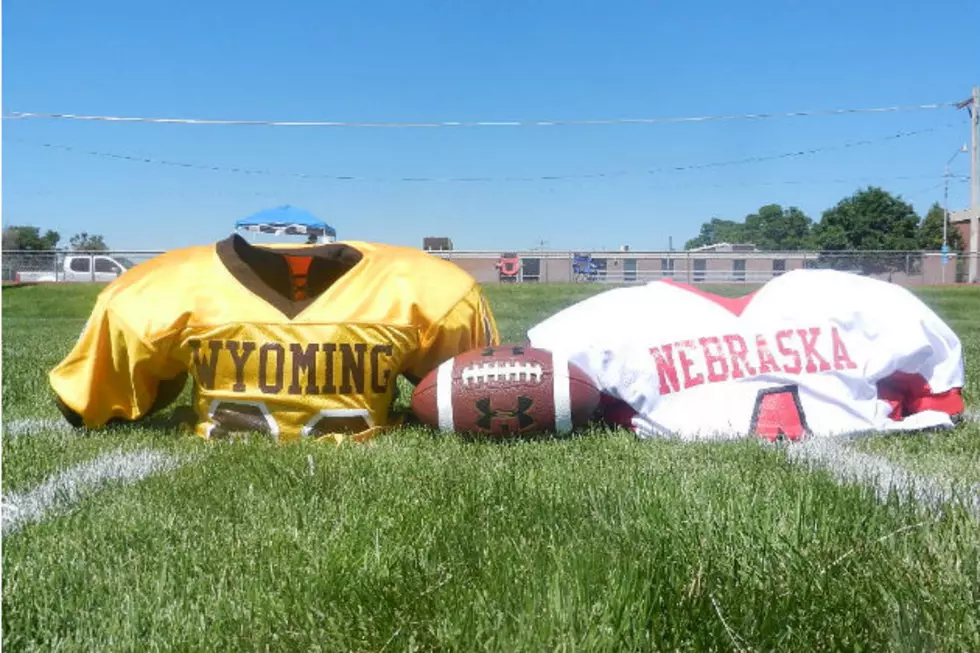 Wyoming-Nebraska 6-Man Shootout Football 2018
Kevin Koile - wyopreps.com
Defense saved the game and brought the 6-man All-Star trophy back to Wyoming.
Kameron Evans of Little Snake River made a game saving interception with about 40 seconds to go, and the Wyoming All-Stars would hang on to beat Nebraska 16-14 in Albion, NE, and snap a 3-game skid vs. the Cornhusker state.
Danny Ramirez of Kaycee scored on a 43 yard run in the second quarter, and had a 35-yard pick 6 in the 3rd quarter.
His team-mate, Mark Largent of Kaycee, came through with a safety not long after the pick 6.
At times the Wyoming offense did it's job and at other times, did some of the work for Nebraska.
In the 3rd quarter, an interception at the WY 14 and a fumble in the end zone, led to Nebraska's 2 scores.
Wyoming now leads the series 4-3.
Offensive MVP: Danny Ramirez - Kaycee
Defensive MVP: Garrett Egger - Cody-Kilgore
WY: Danny Ramirez (Kaycee) 43 yard run (kick blocked)...6-0 with 5:12 remaining.
NE: Riley Swerczek (Riverside) 14 yard pass to Tucker Scherbarth (Harvard) (kick blocked)...6-6 with 4:44 remaining
WY: Ramirez 35 yard interception return (2-point kick)...WY 14 NE 6 with 1:27 remaining.
WY: Safety...Mark Largent (Kaycee) tackled Swerczek in end zone...WY 16 NE 6 with 48 seconds remaining.
NE: Garrett Egger (Cody-Kilgore) forced fumble on Tallon Wiles (Burlington). Mark Thurston (Silver Lake) recovered in the end zone...WY 16 NE 14 with 32 seconds remaining.