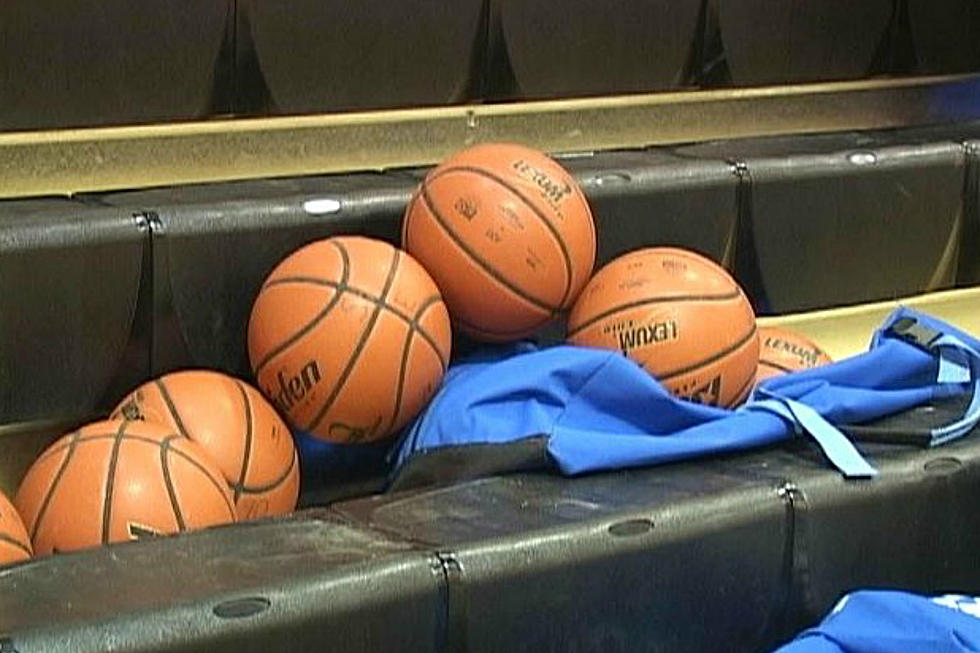 WyoPreps Boys Basketball Poll Shuffles Three Classifications
Kevin Koile, WyoPreps.com
The top teams are the same in this week's WyoPreps Coaches and Media Boys Basketball Poll.
There are two new teams in the rankings and changes in three of the four classifications.
Class 4A had some top-five matchups last week that led to movement inside the top five this week. Thunder Basin is on top with all 18 first-place votes. Cheyenne East climbed two spots to second after wins over Kelly Walsh and Sheridan. The Trojans and Broncs both fell one position to third and fourth, respectively. After consecutive weeks with a tie for fifth, Cheyenne Central is alone in that spot this week. Riverton just got edged out of the poll.
Class 2A had some upsets in the top five, but rankings didn't change too much. Pine Bluffs remained at the top with all but one first-place vote. Tongue River and Rocky Mountain also stayed in second and third, despite the Grizzlies win on the Eagles home court. Wyoming Indian's surging, and the Chiefs jump into the rankings at No. 4. That pushed Wind River down to fifth, and Greybull out of the top five.
Class 1A has a change at the bottom. Upton is still a unanimous pick for No. 1. The Bobcats earned all 15 first-place votes. Dubois and Saratoga received a majority of the votes for second and third. Cokeville stayed put in fourth. Little Snake River is back into the top five at No. 5.
For the second straight week, Class 3A has the same teams in the same order. Douglas earned 14 of the 18 first-place votes. Worland received the other four votes for first. The Warriors are still second. Rawlins, Buffalo, and Lyman finished out the top five.
Click the button below to see how the coaches and media from around the state voted in this week's poll.
The WyoPreps Coaches and Media Basketball Rankings are selected in voting by coaches and media around the state. Every coach and numerous media members have a chance to vote each week throughout the season.
High School Sports Pics of the Week Jan. 28-29
High School Sports Pics of the Week Jan. 28-29