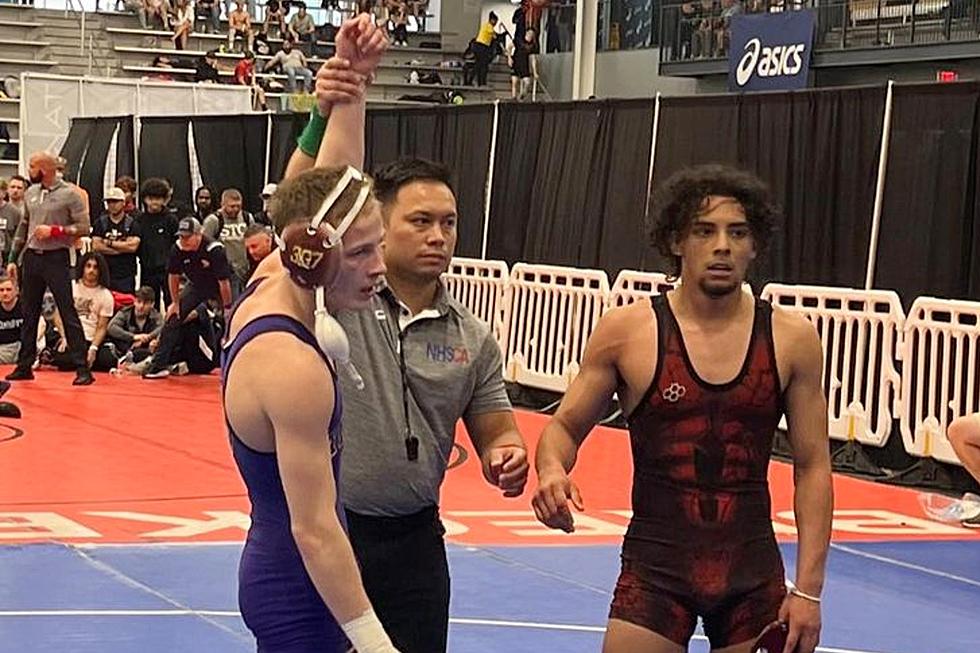 5 Wyoming Wrestlers Earn All-American Status At NHSCA Nationals
Photo Courtesy: Campbell County Camel Wrestling
The huge National High School Coaches Association Wrestling Tournament concluded over the weekend in Virginia Beach with five Wyoming grapplers earning All-American status for finishing in the top 8.
The highest-finishing wrestler from the Cowboy State was Darron Provost of Campbell County. The senior took 2nd at 113 pounds with 4 wins in the tournament but did lose to Tyler Washburn of Florida 5-2 in the championship match. Provost was the 4A, 120-pound state champion this past season with a record of 34-3.
Thunder Basin junior Antonio Avila placed 4th at 132 pounds winning 8 of 10 matches. Avila has enjoyed a sparkling prep career with the Bolts with 3 state championships to his credit. Back in February, he captured the 4A 138-pound title with a record of 46-0.
Sheridan's Dane Steel is an All-American as well as the junior took 4th at 152 pounds in Virginia Beach. He posted 7 wins and was the 4A state champion at 152 with a mark of 41-4.
Thunder Basin's Lane Catlin took 7th at Nationals at 285 pounds winning 5 of 7 matches. Catlin is a three-time state champion and was dominant at 285 this past season going 41-0.
On the girls' side, Brinley Green-Griffin of Rawlins became the 2nd female from Wyoming to earn All-American status as she placed 3rd at 145 pounds in Virginia Beach. She lost in the semi-finals but won 4 matches in her bracket. Green-Griffin was the state champion at 140 pounds last month in Casper.
Eleven seniors, twenty juniors, and ten ladies competed in Virginia Beach this year.
Boys State Wrestling-Championship Round
Boys State Wrestling-Championship Round