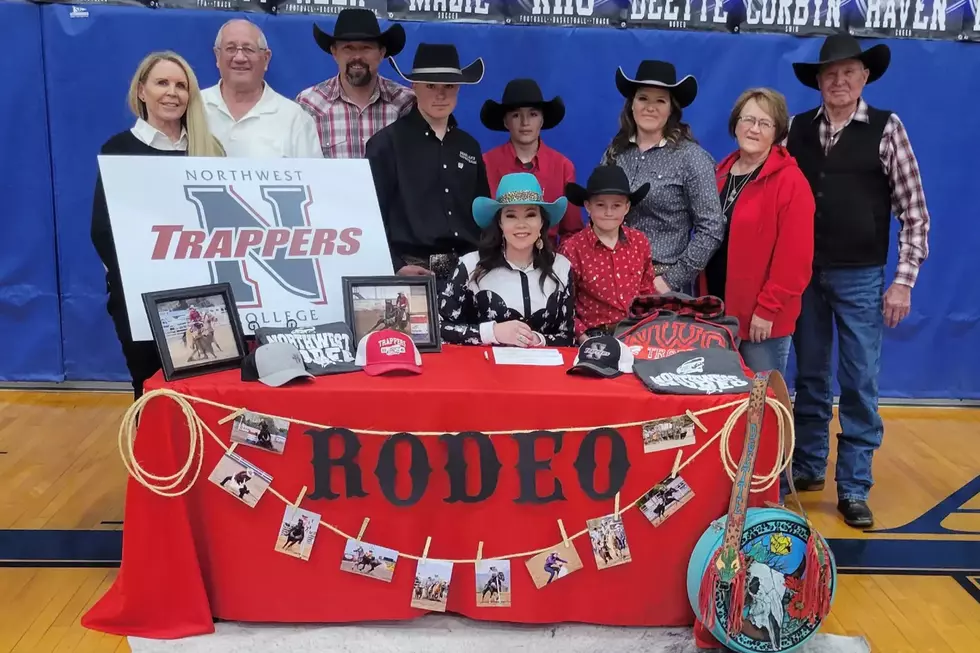 DeEtte Powell of Lyman Signs at Northwest College for Rodeo
Courtesy: Jason Hansen, Lyman HS
Lyman High School senior DeEtte Powell will continue her rodeo career at Northwest College in Powell.
Powell participates in the Idaho High School Rodeo's 8th District. She competes in barrel racing, pole bending, goat tying, breakaway roping, and the queen contest. DeEtte has held the queen title in her district for three consecutive years. In 2021, she was the second attendant at the Idaho State Rodeo.
In the arena, Powell had made three straight state appearances in the pole bending.
This is her fourth season of high school rodeo. Her goal is to finish in the top four of her events in Idaho and qualify for this summer's High School National Finals Rodeo in Gillette, WY.
Powell thanks all of those who have helped her during her high school career. She lives by the motto of: 'Dream without Fear.'
In college, Powell plans to compete in barrel racing, breakaway roping, and goat tying.
Northwest College in Powell competes in the Big Sky Region of collegiate rodeo.