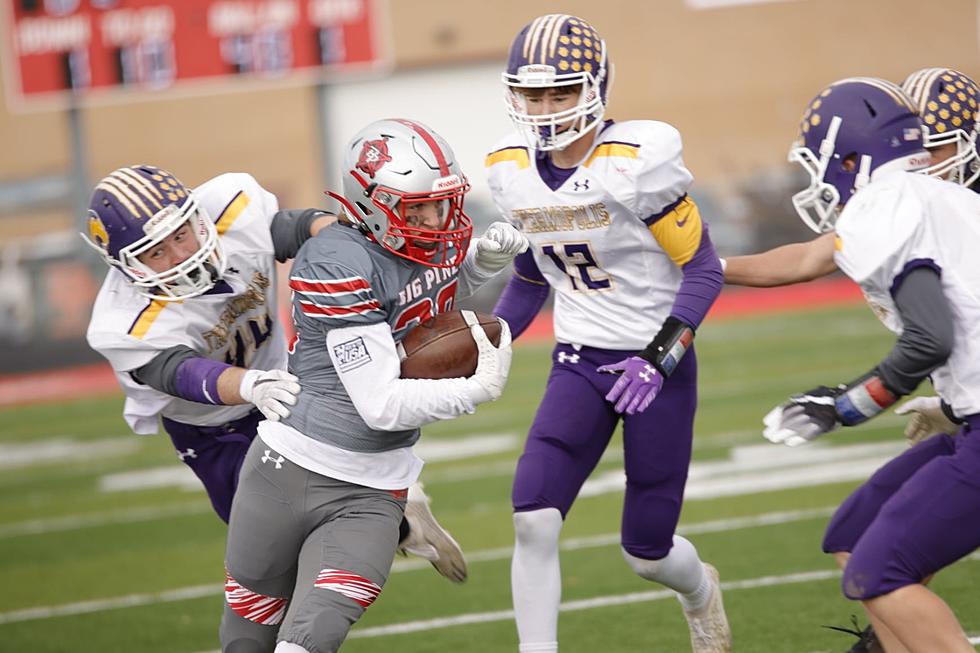 Big Piney Punches Ticket to 2A Playoffs
Joan Synder-Mitchell Townsquare Media
Big Piney improved to 5-3 overall with a 27-6 home win over Thermopolis on Tuesday. This was a make-up date for a postponement earlier in the season. Big Piney has proved to be tough customers this season with the #1 passing attack in 2A led by Thomas Barron. The Punchers also have the top-ranked defense in 2A as they're allowing just 180 yards per game.
It's been an unusual year for Thermopolis with coronavirus concerns so they sit at 2-5 heading into the season finale against Pinedale. The Bobcats will not make the 2A playoffs this season but earlier this year, they rang up 580 yards of offense against Mountain View with Adley Coybe rushing for an astounding 272 yards.
So Big Piney has a spot in the 2A postseason tournament and with a win over Kemmerer this week, they can take the #3 seed and there are some scenarios that would give them the 4th seed. We have some fantastic photos to share with you in our gallery from Joan Synder Mitchell from that Puncher-Bobcat game on Tuesday. Take a look!
Thermopolis Vs. Big Piney Football 10-19-21
Thermopolis Vs. Big Piney Football 10-19-21
10 Places In Wyoming With The Weirdest Sounding Names
This list is in Alphabetical Order.