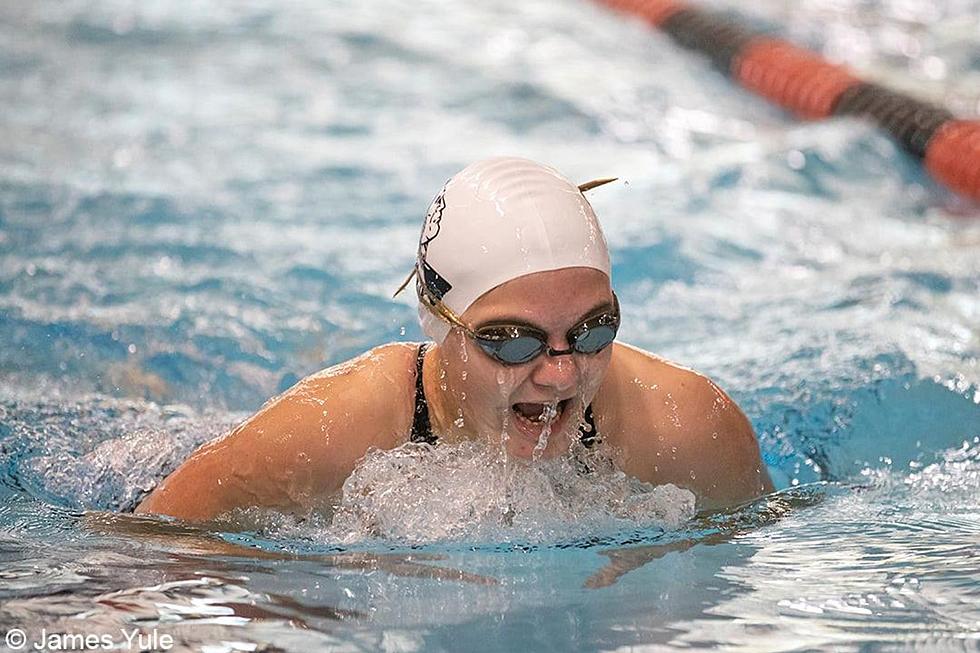 Powell Wins 3A East Girl's Swimming Regional
James Yule Townsquare Media
The girls swimming season will be coming to a close shortly and there were regional meets over the weekend. Worland played host to the 3A East regional and Tara Joyce of Cody won the 100 freestyle and 200 freestyle with times of 52.02 and 1.52.82. Those times were state record-setting marks and Joyce already had the state record in the 200 free and also owns the state mark in the 500 freestyle. She will be one to watch at the State Championships.
Individually, Makenna Lambert of Buffalo won the 200 IM in 2.15.95 with Haily Richards of Douglas tapping the wall first in the 50 free in 25.72. The 100 Butterfly winner was Payton Yost from Douglas in 1.04.2 and she also won the 100 breaststroke in 1.11.3 Bearcat swimmer Kendal Engelker took first in the 500 free in 5.45.11. Grace Sapp from Powell won the 100 backstrokes in 104.57
In the relays, Douglas won the 200 medley with Cody taking the 400 free, The diving winner at the 3A East Regional was Kami Jensen of Powell with 345.45 points. Powell took 1st in the team standings with 302 points, Douglas was 2nd with 241,Cody 3rd with 207 followed by Worland, Buffalo, Riverton and Newcastle.
The state swimming finals will be November 4-6 in Gillette. Be sure and take a look at the all-star photos of this swim meet in our gallery, courtesy of James Yule. Enjoy!
Wyoming A to Z