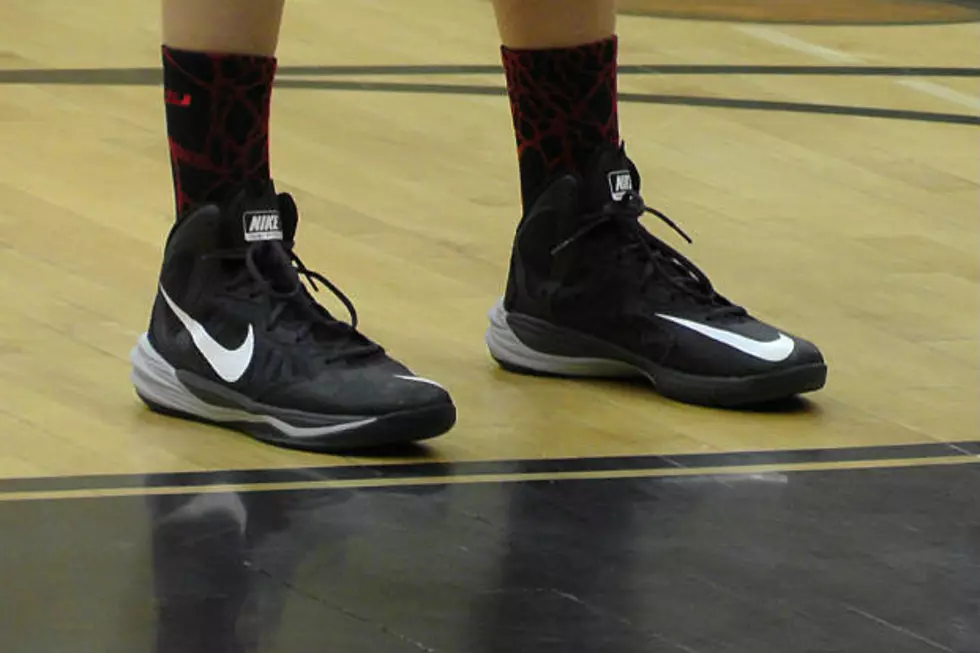 Wyoming High School Girls Basketball Standings: Feb. 20, 2022
Kevin Koile, WyoPreps.com
Two girls basketball teams are undefeated, while one team picked up their first victory of the season.
The girls' regular-season standings are complete for Class 1A and 2A teams. There is still one week left in the regular season for teams in Class 3A and 4A.
The standings reflect all games played through Saturday, Feb. 19, 2022.
Teams are listed based on their conference record and tiebreakers, first. Then, they are listed by overall record. If they are still tied, they are listed alphabetically.
4A East: (Overall Record, followed by Conference Record)
Cheyenne East 21-0, 9-0
Thunder Basin 16-4, 8-1
Laramie 13-7, 6-3
Cheyenne Central 6-14, 4-5
Sheridan 10-9, 3-6
Kelly Walsh 9-10, 3-6
Campbell County 6-14, 3-6
Cheyenne South 0-19, 0-9
4A West: (Overall Record, followed by Conference Record)
Cody 18-0, 9-0
Rock Springs 12-9, 7-2
Natrona County 14-6, 6-3
Green River 12-7, 6-3
Star Valley 8-11, 5-4
Evanston 7-12, 2-7
Riverton 4-16, 1-8
Jackson 2-15, 0-9
*4A teams are listed based on the region after a vote by the ADs two years ago. All 10 conference games count in the league standings. This includes cross-quad games, which were previously not counted. Regional seeding will be 1-8, not 1-4.
3A Northwest: (Overall Record, followed by Quadrant Record)
Lander 15-3, 4-0
Worland 9-11, 3-3
Lovell 13-7, 1-3
Powell 7-12, 1-3
3A Southwest: (Overall Record, followed by Quadrant Record)
Mountain View 13-6, 3-1
Lyman 17-3, 3-1
Pinedale 15-5, 3-2
Kemmerer 5-15, 0-5
3A Northeast: (Overall Record, followed by Quadrant Record)
Newcastle 16-1, 4-0
Douglas 19-2, 4-1
Buffalo 11-7, 1-3
Thermopolis 5-15, 0-5
3A Southeast: (Overall Record, followed by Quadrant Record)
Torrington 11-9, 5-0
Burns 6-15, 2-3
Wheatland 6-14, 2-3
Rawlins 3-16, 1-4
2A Northwest: (Overall Record, followed by Quadrant Record)
Rocky Mountain 17-4, 6-0
Riverside 10-11, 4-2
Shoshoni 5-18, 2-4
Greybull 5-16, 0-6
2A Southwest: (Overall Record, followed by Quadrant Record)
Wyoming Indian 18-4, 6-0
Big Piney 6-10, 4-2
St. Stephens 3-17, 1-5
Wind River 1-19, 1-5
2A Northeast: (Overall Record, followed by Quadrant Record)
Moorcroft 17-4, 8-0
Sundance 13-8, 6-2
Tongue River 8-14, 4-4
Wright 7-13, 2-6
Big Horn 2-17, 0-8
2A Southeast: (Overall Record, followed by Quadrant Record)
Pine Bluffs 9-11, 3-1
Glenrock 11-9, 3-1
Lusk 2-17, 0-4
1A Northwest: (Overall Record, followed by Quadrant Record)
Burlington 14-6, 4-0
Meeteetse 10-9, 2-2
Dubois 5-12, 0-4
*Ten Sleep – not fielding a girls' team this season
1A Southwest: (Overall Record, followed by Quadrant Record)
Cokeville 15-7, 8-0
Little Snake River 14-4, 6-2
Saratoga 10-6, 4-4
Encampment 6-9, 1-7
Farson-Eden 6-14, 1-7
1A Northeast: (Overall Record, followed by Quadrant Record)
Upton 18-3, 8-0
Kaycee 12-5, 6-2
Arvada-Clearmont 7-11, 3-5
Hulett 3-16, 2-6
Midwest 4-13, 1-7
1A Southeast: (Overall Record, Utilizes a Points-based system for seeding in the postseason)
Southeast 19-2, 49 points
Lingle-Ft. Laramie 12-9, 30 points
Rock River 9-7, 18 points
H.E.M. 5-13, 7 points
Guernsey-Sunrise 1-17, 0.5 points
High School Sports Pics of the Week Feb. 10-12
High School Sports Pics of the Week Feb. 10-12