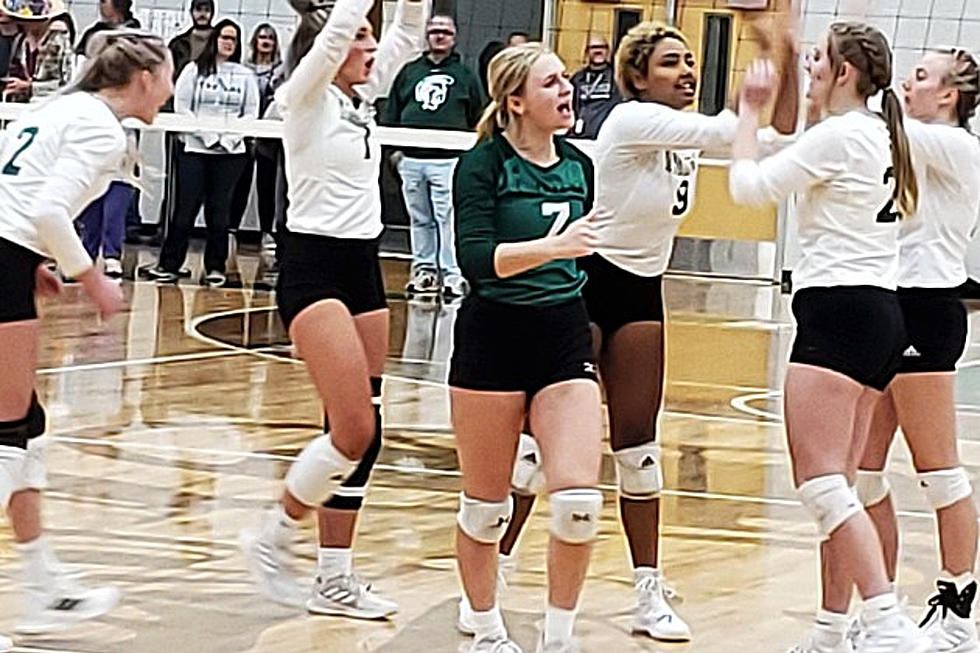 WyoPreps Coaches and Media Volleyball Poll Has Changes Across All Four Classes
Frank Gambino, WyoPreps.com
The eighth WyoPreps Coaches and Media Volleyball Poll sees a change atop Class 4A for the first time this year.
In addition to that, the other three classes also have some shuffling, and one new team re-enters the rankings for the first time since the initial poll for the 2021 season was released.
After they beat the Lady Plainsmen in Laramie last Thursday, the Kelly Walsh Trojans ascend to the No. 1 position in the 4A ranks. KW received nine of the 13 first-place votes. Laramie earned four first-place votes, but they fall to second. The next three remain the same with Cheyenne East, Star Valley, and Thunder Basin rounding out the top five.
In 2A, the Tongue River Eagles jump back into the top five for the first time since the first poll on Sept. 2 was unveiled. They check in at No. 5. The Riverside Rebels remain a unanimous selection atop the 2A ranks. Big Horn and Sundance are tied for second. Moorcroft is still fourth but only three points back of the Rams and Bulldogs in the voting.
In 1A, despite a loss last Thursday, Cokeville stays at No. 1. The Panthers garnered enough first and second-place votes to keep the top spot. Little Snake River beat Cokeville in a five-set match last Thursday night. The Rattlers also received five first-place votes, which moves them into second. Upton is alone in third. The Bobcats also picked up one first-place vote. Kaycee falls from second to fourth in the new poll. Southeast holds steady at No. 5.
Finally, in Class 3A, the bottom two teams in the rankings trade spots. Mountain View is still No. 1. It's a spot the Buffalos have occupied all season. Lander is second, followed by Lyman, who is a near-unanimous pick for third. Pinedale moves up one to fourth, while Buffalo drops to fifth.
The final rankings will be released next week ahead of the postseason.
You can view the voting breakdown of how the coaches and media around the state voted in this week's poll.
Disclaimer: The WyoPreps Coaches and Media Poll is done for fun. It does not have any bearing on the postseason or seeding for any postseason tournament.
LOOK: Historical Wyoming License Plates Since 1914